Despite Challenges, Overall LBM Retail Sales Up 10.1%
Originally Published by: HBS Dealer — June 15, 2021
SBCA appreciates your input; please email us if you have any comments or corrections to this article.
NAICS 444 sales (building material and garden equipment and supplies) in May increased compared to the same month last year. On an unadjusted basis, May's sales of $46,696 million are up from May 2020's figure of $42,422 million, an increase of 10.1%.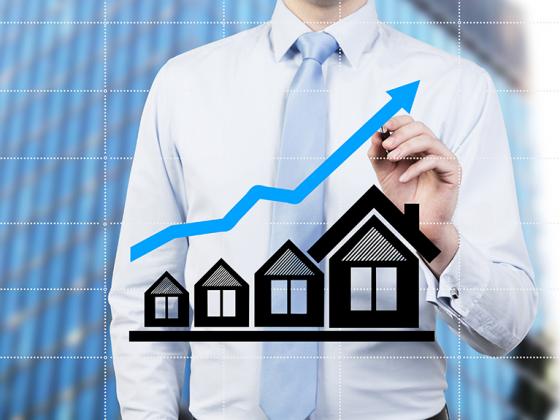 Year-over-year sales for NAICS 444 are up.
Compared to April, and also on an unadjusted basis, retailers classified as 444 saw sales slip 1.1%.
The data from the Advance Monthly Retail Trade Survey was released Tuesday morning by the U.S. Census Bureau.
There is still pent-up demand for retail goods and consumers are likely to remain on a growth path into the summer.

Jack Kleinhenz, NRF chief economist
In terms of sales growth, the relative performance of the hardware and building supply industry took a back seat to retail sectors that are recently reopened. For instance, compared to May 2020:
Clothing stores are up 200.3%;

Electronics and appliance stores are up 91.3%;

Food services and drinking places are up 70.6%.

Furniture and home furnishing stores are up 66.6%
Meanwhile, Nonstore retailers are up a tepid 7.9%.
Overall, the Census reported that advance estimates of U.S. retail and food services sales for May 2021, adjusted for seasonal variation and holiday and trading-day differences, but not for price changes, were $620.2 billion, a decrease of 1.3%, from the previous month, but 28.1% above May 2020.
The National Retail Federation described the report as decidedly positive, despite the slight month to month dips.
"While there are downside risks related to labor shortages, supply chain bottlenecks, tax increases and over-regulation, overall, households are healthier, and consumers are demonstrating their ability and willingness to spend," said National Retail Federation President and CEO Matthew Shay. "We are confident."
May's report showed the second highest month of retail sales on record, as tracked and calculated by the NRF. The highest ever was in December.
"Month-over-month comparisons and percentages of change simply don't tell the story," NRF Chief Economist Jack Kleinhenz said. "We are at a highly elevated level of spending, with dollar amounts in recent months some of the highest we've ever seen."
He continued: "Demand has continued to be strong even as the concentrated impact from government stimulus has faded. There is still pent-up demand for retail goods and consumers are likely to remain on a growth path into the summer."