Drummond, Layman and Misura Team Up at BCMC
Date posted
September 27, 2021
Originally Published by: Todd Drummond — September 27, 2021
SBCA appreciates your input; please email us if you have any comments or corrections to this article.
Get free answers to your most pressing problems. Would you like unbiased advice for problems that your company is facing right now? If so, visit The Minute Clinic!
At BCMC Omaha, stop by Booth 315, where our Minute Clinic will give you Free Answers to the most pressing problems you may have.
Together with Tony Misura of the Misura Group and Matt Layman of Layman's Lumber Guide, I'll be there on behalf of Todd Drummond Consulting to provide real-time answers to your questions regarding Productivity Enhancement, Employee Acquisition and Retention, Lumber Market Anxiety, and more.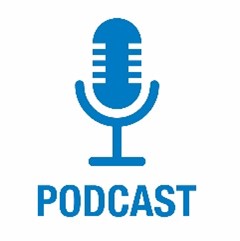 Our specialties are as follows:
Misura Group is an executive recruiting firm supporting the truss and components industry. The company's mission is to create opportunities for robust growth by inspiring leaders to hire smarter. During BCMC, Tony Misura will be recording the HIRE SMARTER PODCAST, offering the opportunity to record your Q&A session live from the booth!
Todd Drummond Consulting is your go-to expert at reducing cost and improving productivity for Wood Truss and Wall Panel Manufacturing, Modular Manufacturing, LBM, and Home Builder Industries. Now a full team of well-known seasoned professionals supporting all areas, find out more about what we can do for you.
Layman's Lumber Guide provides bidding, buying, and inventory management strategies with twice-weekly forecasts. Learn from the expert how navigating the lumber market is easy when you know what's coming.
*** The Minute Clinic is Available at the BCMC Trade Show or By Phone All Year.
Call or Stop By For Details. ***
Todd Drummond Consulting — (603) 748-1051 — https://www.todd-drummond.com/
Matt Layman — (336) 516-6684 — http://laymansguide.com/
Misura Group — (612) 326-3006 — http://www.misuragroup.com/
√ Lean Manufacturing Made Practical & Easy √ Lumber Purchasing Guidance √ Expert Recruiting Services for Mid to Executive-Level Personnel √ Leadership Development √ M&A with Capital Advisory Services √ Scheduling & Communication Software