Editor's Message: More to Lose
Date posted
November 22, 2021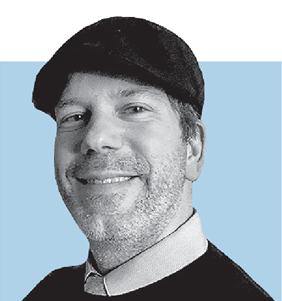 Don't let the daily grind get in the way of your growth.
If 2020 was the year of covid, 2021 has been the year of the subsequent supply chain disruption. Yet, while that disruption has caused serious headaches throughout the residential construction industry, census data suggests it's only beginning to have an effect on demand in the waning weeks of this year. As a consequence, when BCMC rolled around in early October, almost every CM had more work than they could accomplish. I had the opportunity to talk to more CMs than I typically do during the week of the show, and almost every one of them indicated in one way or another that it was a difficult week to leave their operations and attend the show.
Yet, they came.
I asked many of them why they still made the investment to attend, and what they got out of it that justified being away at such a busy time. The answers I got were varied, but they all revolved around a central theme of, "I had more to lose by staying home than coming."
For many, the absence of a BCMC in 2020 was acutely felt. A majority of component manufacturers (CMs) do not attend BCMC every single year, and there was a healthy number who didn't attend in 2019 and didn't get the opportunity last year. For that group, BCMC 2021 was a long-anticipated chance to look at the latest technological advancements in fabrication and material handling equipment, along with all the other software and service solutions that have been developed in the recent past to make everyone in the industry more efficient.
A lot changed from 2019-2021, from a shift to more remote workers to an increase in off-site construction demand, from greater production labor constraints to acute risk management issues pertaining to raw material cost and supply. The BCMC education sessions and industry roundtables provided attendees several opportunities to gain ideas from industry veterans on how to better tackle these challenges. While some of those ideas are distilled in the pages of this issue, there is no substitute to having the opportunity to hear all these ideas and ask questions in real time. These educational events are their main motivating factor for several attendees.
Still others primarily attend not to compare and contrast equipment or sit in on presentations, they come for the one-on-one interactions with the huge range of non-competitors and suppliers that only the week of BCMC provides. Whether it's in scheduled meetings or impromptu discussions at social events, this group of CMs looks for people to bounce ideas off and gain perspective from those who have used a piece of equipment or adopted an approach they are considering.
Whatever their reasons for attending, the obvious alternative was to stay at work and focus on the daily task of getting high quality framing packages out the door and onto the jobsite. The consensus response from BCMC attendees was that nobody has customers who are pleased about current lead times and production limitations. It makes sense the desire to remain focused on the grind and to put out the next fire is incredibly strong. But if you missed BCMC this year, by all accounts you missed something special and particularly valuable.
The pages of this issue are filled with tips and perspectives from the BCMC education session speakers, hopefully you find a few nuggets of truth that help you think about your business challenges in a different way. If I'm being honest though, this magazine is a poor substitute for all that transpired and was learned at the show. If there's one gift you can give yourself as we enter this holiday season it's to plan ahead and mark your calendar for BCMC 2022, which will be held September 12-16 in Columbus, Ohio. Commit yourself to it now, because as almost every attendee this year pointed out, you have more to lose by staying home.
Author: Sean D. Shields, Managing Editor