Framing Contract Faces Fines After Fatal Fall Installing Trusses
Date posted
February 8, 2023
Originally Published by: OSHA — February 2, 2023
SBCA appreciates your input; please email us if you have any comments or corrections to this article.
Three construction contractors might have prevented the death of a 31-year-old laborer who suffered fatal injuries after falling while installing roof trusses at a Tallahassee work site on Aug. 17, 2022, a federal workplace safety investigation has found.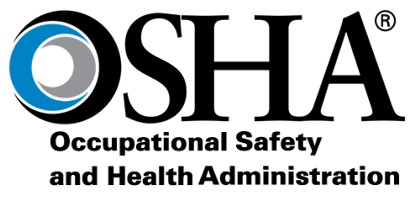 The U.S. Department of Labor's Occupational Safety and Health Administration determined the employee of Big Hammer LLC was installing roof trusses and attempting to upright the truss after a crane released it, causing the worker to fall 12 feet to the ground. The laborer suffered critical injuries and was transported to a local hospital where they died later that day.
After investigating multiple employers at the site, OSHA issued citations to the project's prime contractor, Mad Dog Design and Construction Company Inc., and subcontractors, Big Hammer LLC and Forgotten Coast Crane Service Inc.
"A worker's life was needlessly lost because the employers did not follow required construction safety procedures," said OSHA Acting Area Office Director Scott Tisdale in Jacksonville, Florida. "Employers must never overlook fundamental industry safety procedures, such as safety communication and fall protection systems. Ignoring them puts workers at risk and can lead to tragedies like this one."
Specifically, the agency issued citations as follows:
Mad Dog Design and Construction Company Inc. allowed workers to erect and brace roof trusses while they stood on the top plates of the walls and roof truss components with no fall protection system in place, for which the company received a serious violation.

Proposed penalties are $6,250.
Big Hammer Inc. received serious violations for failing to ensure employees used fall protection systems while erecting roof trusses, inadequate storing and installing of prefabricated roof trusses, which exposed workers to fall, struck-by and crushed-by hazards. The company also allowed unqualified employees to perform hand signal activities for crane operations.

Proposed penalties are $25,001.
Forgotten Coast Crane Service Inc. received one serious violation for failing to proof-test custom made hooks used to hoist 45-foot-long roof trusses, and a second for not maintaining communication with the crane operator while lifting trusses, exposing workers to struck-by hazards.

Proposed penalties are $8,037.
Located in Tallahassee, Mad Dog Design and Construction Company Inc. is the general contractor at the construction site for a new multifamily development for adults with cognitive or intellectual disabilities. The company subcontracted work to Forgotten Coast Crane Services Inc. of Crawfordsville and Big Hammer LLC of Monticello FL.
The companies have 15 business days from receipt of their citations and penalties to comply, request an informal conference with OSHA, or contest the findings before the independent Occupational Safety and Health Review Commission.
Visit OSHA's website for information on developing a workplace safety and health program. Employers can also contact the agency for information about OSHA's compliance assistance resources and for free help on complying with OSHA standards.