How Migration Patterns May Impact Where Houses are Built
Date posted
February 22, 2022
Originally Published by: Builder Online — February 17, 2022
SBCA appreciates your input; please email us if you have any comments or corrections to this article.
The suburbs are changing fast—and emerging trends in suburban construction will likely impact urban development significantly. Higher demand for housing in low-density areas, multifamily rentals, and evolving consumer preferences will probably shake up the housing market.
Construction companies that serve urban or suburban communities should be prepared for this shift's impact.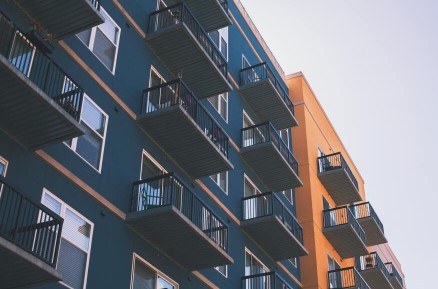 How COVID-19 Is Reshaping Urban and Suburban Housing
The pandemic may have supercharged sprawl by prompting city residents to move to less dense communities, like suburbs and small towns. Related development has not been particularly dense, further encouraging this movement.
These trends are reflected in changing home and rent prices. The cost of apartments has risen about 17.8% over the past year, but the increase hasn't been distributed evenly.
Several historically expensive markets, like Boston, Seattle, and San Francisco, saw double-digit decreases in asking rents between March 2020 and the end of the year. While prices in most of these markets ticked back up as the pandemic progressed, they remain low in certain areas. San Francisco asking rents were around 25% below 2015 peak prices in late 2021.
By contrast, the suburbs tended to see more consistent but modest price increases. Many of the suburbs seeing the biggest price increases were exurbs and satellite communities of major cities.
Rural communities are also seeing significant growth. The Center for Rural Pennsylvania published a report on rural house prices in late 2021 that suggested COVID-19 was driving in-migration to rural areas of the state—and an uptick of rural house prices, as a result.
It's risky to generalize a trend across the entire country. Still, the price increases some suburbs are seeing could reflect the broader impact of remote work and changing priorities that have come with the pandemic.
New Demand May Be Influencing Housing Trends
There has also been significant new demand in the housing market. The average millennial is now 34 years old, which is also the average age of a first-time home buyer.
There's evidence that these millennial buyers may be partially responsible for the extremely tight housing market, where a home may be available for just over a month, almost half the time to sell compared with the average house in 2017.
Millennial workers beginning to buy homes may be using the new freedom afforded by work-from-home policies to relocate to the suburbs of cities they previously lived in, driving suburban construction while limiting urban growth.
Employees who can work from home may be more likely to do so and may reconsider living in dense, expensive cities when they can live in a suburban or rural community.
However, not all cities have experienced a major urban exodus. Some smaller, regional places, like Chattanooga, Tennessee, have seen rent prices rise at twice the rate of the national average.
While many major cities lag behind, regional capitals and midsize cities may also benefit from urban out-migration.
What Suburban In-Migration May Mean for Urban Development
Nationally, residential construction starts continue to tick up slowly after recovering from a major drop in the early months of the pandemic. However, like rent prices, the increase in residential starts has not been distributed evenly.
New construction starts in 2021 were down 9% from 2020 in Washington, D.C. The trend toward "suburbanization," which slowed down urban construction, was likely a factor in the decline.
Starts in Los Angeles similarly lagged behind the national rates. The situation in Seattle resembled that in much of the country—a fast recovery in the eastern suburbs coupled with a slower one in the city proper.
These trends are not universal—New York City construction spending is trending upward—but several major and historically expensive markets appear to be recovering slowly. At the same time, suburbs in the same area are doing much better than nearby urban cores.
In addition to urban out-migration, city developers also have to contend with ongoing shortages and high material costs. The material shortage also extends to shortages in heavy equipment and equipment parts and labor.
While there is evidence that prices for some materials, like lumber, are coming back down, other things, like heavy equipment are experiencing manufacturing delays due to increased demand.
Urban developers should prepare to adapt to the new market conditions. If possible, expanding the business's service area to include exurban and suburban regions could help companies offset the low rate of urban construction starts.
Contractors may want to consider investing in cost-saving tools and technologies that can offset reduced revenue. New digital construction tools can help reduce the risk of revisions and accelerate construction, potentially increasing the profitability of new urban building projects.
Preparing for the Future of Urban Construction
It's also not clear yet if this trend will hold post-pandemic, but there's reason to believe it will continue.
At the beginning of the pandemic, some business experts wrote that the pivot to remote work was likely to reverse in the near future. They predicted that workers would return to the office at some point within the next year.
However, two years after the pandemic began, remote employment is as popular as ever, and the trend will likely continue. In some cases, workers appear willing to quit their jobs rather than lose work-from-home privileges.
Other pandemic trends, like the growth of e-commerce and the rise in curbside pickup and similar fulfillment options, have also stuck around.
Suburban in-migration and these trends aren't exactly the same. However, they have similar causes. Urban contractors should expect the movement to hold steady.
City Construction May Face a Slow Recovery
The suburban migration trend could last well into the future. Urban construction starts, as a result, may remain low in major cities, like Seattle and Los Angeles. Some big and midsize cities may be spared.
Contractors and developers should prepare for low housing demand in urban areas. Pivoting to suburban construction or investing in tools that will reduce the cost of new projects may help companies cope with these new market conditions.