Industry Mourns Passing of Industry Pioneer Ilter
Date posted
April 25, 2023
Originally Published by: SBCA Magazine — April 25, 2023
SBCA appreciates your input; please email us if you have any comments or corrections to this article.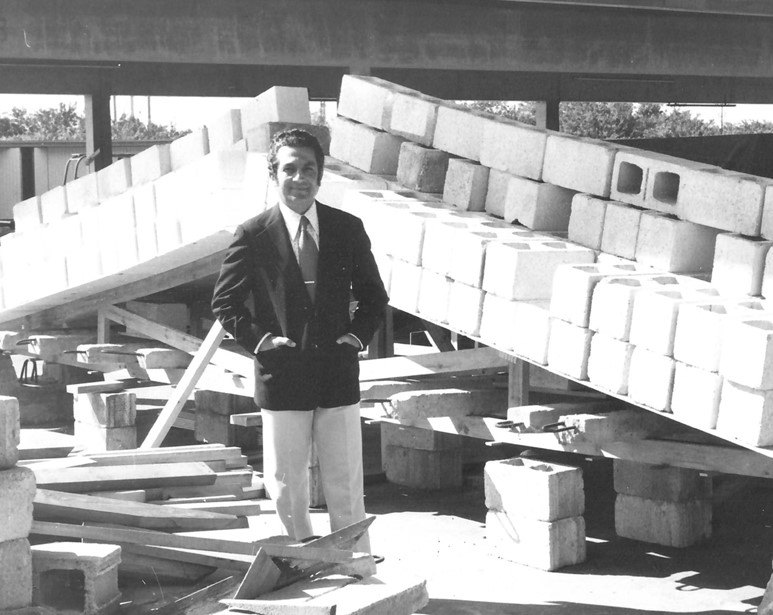 One of the last true pioneers of the truss business, Mehmet Ilter, passed away at the age of 96 at his home in Miami, Florida, on March 26, 2023. Mehmet, his wife Maureen, and his infant son John emigrated to the U.S. from Turkey in 1963. Though landing in New York City, Mehmet and family were encouraged by his childhood friend, Jerry Akdoruk PE, at Ronel, Corporation in Miami to move to Miami to join the fledgling truss business. (The name Ronel was a combination of the owner's names, Ron and Elaine Lidsky, and was established in North Miami in 1957, and was a charter member of TPI.) Although Mehmet had attended a top technical university in Turkey he still had to pass the Professional Engineering exam in order to practice in his new country. Mehmet studied diligently to understand a new language and to grasp unfamiliar imperial units, and was able to pass on his first attempt.
Ronel developed the first short-toothed roller plate and expanded its business across much of the Southeast. They stamped plates and built trusses at the location now occupied by Dade Truss. During these years, Mehmet mentored his son, John, in many aspects of the plate and truss business.
About the time Ronel merged with Truswal, Mehmet moved to Monex in South Florida where he met Bernie Boilen. In 1981, Mehmet, Bernie, and Max Diego formed Bemax in Miami Lakes, FL to sell connectors, and formed an association with Lenny Sylk of Shelter Systems in New Jersey. Mehmet provided excellent engineering and technical support to Bemax customers for the next ten years.
John Ilter went on to gain his Civil/Structural Engineering degree from the University of Miami, with a special emphasis on computer programming. In 1985 John and his school friend, Gilles Bouchacourt organized Advanced Computer Engineering Specialties (A.C.E.S.) and created one of the first interactive truss design programs, which attracted 150 customers in it's first two years of operations. In 1991, both Bemax and A.C.E.S. were purchased by MiTek.
Mehmet was an active member of the First Turkish Organization in Florida (FTAA) and was one of many Turkish immigrants in South Florida, like Tolga Adak of Florida Quality truss, who have been great contributors to the truss industry.