Industry Mourns the Passing of Mitek's Paul Robertson
Date posted
September 21, 2021
Originally Published by: MiTek — September 14, 2021
SBCA appreciates your input; please email us if you have any comments or corrections to this article.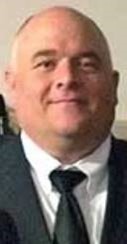 It's with great sadness that we inform you of the recent passing of our friend, Paul Robertson.
Paul joined MiTek in January 1997 and touched the lives of thousands of customers across nearly 25 years of incredible service. Paul started his career as a Regional Tech Rep based in the mid-Atlantic and later relocated to the St. Louis area to become a Software Product Manager focused on MBA and Management. As a Product Manager he spent some time in Vietnam in early development of Management (prior to Platinum Global\Services) and years later he was able to return to Vietnam as the main software trainer for our Vietnam Services team. Paul spent the bulk of his career and most recently on the Business Development Team helping our customers convert to the MiTek software.
Paul advocated for our customers at the highest level and his passion was to be with you face-to-face every week of the year. His preference on Monday mornings was either on a flight or in his car going to visit a customer. He was a natural teacher sharing his broad knowledge in such a calm and consistent manner making sure you understood before going to the next topic. Paul held a special place in his heart for all of our customers, and we know that many feel the same about him.
We are all so grateful to have known Paul and he will be deeply missed by all.