Is this the Best Nail Puller on the Market?
Originally Published by: JLC Online by Tim Uhler — May 6, 2021
SBCA appreciates your input; please email us if you have any comments or corrections to this article.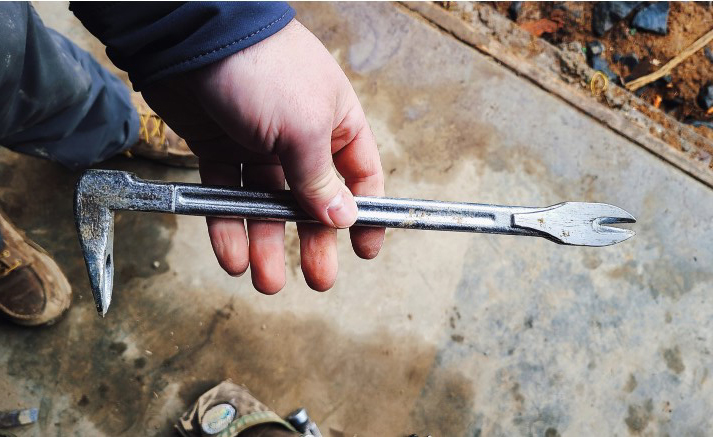 Tim Uhler. The Dalluge Da Bar is a tough nail puller with flat claws that can slip easily under trim without damaging it.
There is an art to pulling nails. You know how I got so good at it? Yep, lots of practice. My first nail puller was the same one everyone else on my crew was using at the time, and it was so awful, it made me hate pulling nails with a passion. It was a major upgrade when we started using Shark's Japanese-style nail pullers, which worked well for us for many years. But about four years ago, I started breaking them. I think I went through three of them that year; previous to that, I had used the same one for a decade. Meanwhile, one of the guys on the crew tried the Dalluge Da Bar 12-inch nail puller and kept telling me to try it. Still, I was stubborn, and only bought my own to try out after I broke two more Shark bars.
It turned out to be simply the best nail puller I've ever used, and not only because it hasn't broken after more than two years of use. What makes it great is that this Japanese-made bar has thinner, flatter claws that get under the nail head with less gouging. I'm told that they're great for removing trim, but even pulling nails out of a joist hanger—while not fun—is much easier with this bar. We bought a few extra ones from the lumberyard for $15 each, which feels like a pretty good deal. I realized recently that I think I use my hammer to strike this bar more often than I use it to drive nails. I'm not sure what that says about me as a framer ... actually, I do know: It means I make too many mistakes. vaughanmfg.com