How to Support Your Workers During Mental Health Month
Originally Published by: EHS Today — May 4, 2021
SBCA appreciates your input; please email us if you have any comments or corrections to this article.
I have never understood why it's OK to go to a doctor if your back is hurting, but if your psyche is hurting people don't seek medical treatment.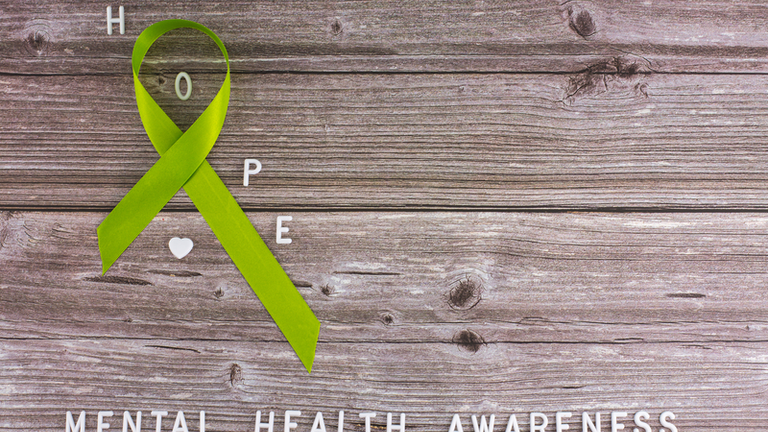 Even after so many years of public declarations by well-known people who have dealt with mental health issues, there is still a stigma associated with this range of diseases.
"The stigma of mental illness, therapy and mental health at work can keep many employees from using resources," said Dr. George James, a licensed marriage and family therapist and member of the CNBC Financial Wellness Council. "So it has to be driven, encouraged and supported from the top down."
And that's where EHS professionals can step in. Unfortunately, they have a strong case to make in creating a workplace program since almost half of the American workers are suffering from mental health issues due to COVID-19, according to a report, 2020 Behavioral Health Impact Update.
This number is up significantly, 46% compared to 39% prior to COVID-19. However, 39% is still a large part of the workforce that is dealing with these issues, and most are probably dealing with it alone.
Across the country, mental health associations have been vocal about the need to address this issue. In December 2020, the CEOs of 14 mental health advocacy organizations and professional organizations formed a coalition to engage with all levels of government—federal, state and local—to recognize, but more importantly address the issues.
"Just as the public health care system was unprepared for a pandemic, an unprecedented mental health crisis afflicting half of all Americans has overwhelmed the mental health care system. Since the onset of the pandemic, prevalence of depression symptoms have jumped three-fold, overdose deaths have increased in 40 states and the CDC reports that 25% of young adults struggle with suicidal ideation," the group said in a release. To address this they created a plan, A Unified Vision for Transforming Mental Health and Substance Use Care · Well Being Trust.
While this plan can bring awareness and hopefully reduce the stigma associated with getting help, companies can take steps now to addresses these issues. Although some companies include mental health in their EAPs programs or other types of programs, many do not. And given the dire situation that exists right now, companies will need to address these issues given the scope.
The CDC, in a document entitled Mental Health in the Workplace, points to the workplace as being an effective place to address the issues due to its inherent structure.
The workplace is an optimal setting to create a culture of health because:
Communication structures are already in place.
Programs and policies come from one central team.
Social support networks are available.
Employers can offer incentives to reinforce healthy behaviors.
Employers can use data to track progress and measure the effects.
Action steps employers can take include:
Make mental health self-assessment tools available to all employees.
Offer free or subsidized clinical screenings for depression from a qualified mental health professional, followed by directed feedback and clinical referral when appropriate.
Offer health insurance with no or low out-of-pocket costs for depression medications and mental health counseling.
Provide free or subsidized lifestyle coaching, counseling, or self-management programs.
Distribute materials, such as brochures, fliers, and videos, to all employees about the signs and symptoms of poor mental health and opportunities for treatment.
Host seminars or workshops that address depression and stress management techniques, like mindfulness, breathing exercises, and meditation, to help employees reduce anxiety and stress and improve focus and motivation.
Create and maintain dedicated, quiet spaces for relaxation activities.
Provide managers with training to help them recognize the signs and symptoms of stress and depression in team members and encourage them to seek help from qualified mental health professionals.
Give employees opportunities to participate in decisions about issues that affect job stress.
These suggestions offer a platform to address what one EHS professional told me is his top goal for 2021: to help heal his workforce that has been through so much.