Katerra Asset Buyer Expands Modular Production Capabilities
Date posted
August 16, 2022
Originally Published by: Construction Dive — August 10, 2022
SBCA appreciates your input; please email us if you have any comments or corrections to this article.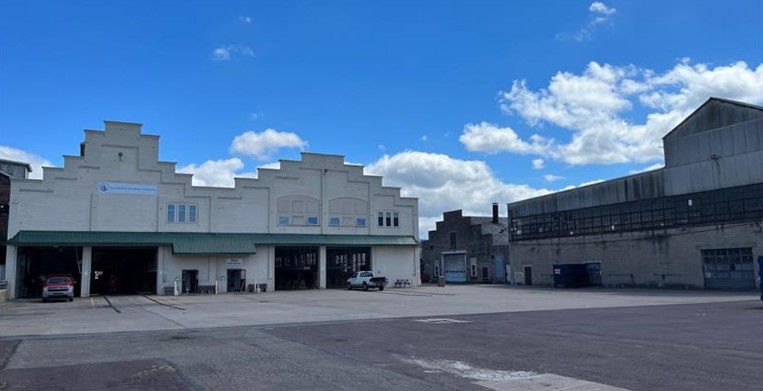 The Berwick, Pennsylvania, facility features over 356,000 square feet of space and will serve major markets in the northeast, such as Philadelphia, New York and Washington, D.C. Permission granted by Volumetric Building Companies
Dive Brief:
Volumetric Building Companies, the Philadelphia-based modular construction firm, recently acquired a Berwick, Pennsylvania, manufacturing facility to help expand operations in the northeast U.S.,

according to a company announcement

.

The facility, which was previously used by another modular builder but closed since 2017, features over 356,000 square feet of space and is expected to generate over 200 new jobs, according to the release.

VBC CEO Vaughan Buckley said the facility's production will focus on manufacturing multifamily housing units of both steel and wood for use in buildings with three to 20 stories.
Dive Insight:
VBC merged with Poland-based steel modular builder Polcom in early 2022 and also purchased Katerra's assets in Tracy, California for $21.25 million last year.
Multifamily markets are the largest and fastest growing segment of the modular industry, growing from 7% production in 2019 to nearly 21% in 2020, according to the 2021 Modular Building Institute annual report on modular construction.
That's largely due to expensive rent prices and lack of affordable housing in the multifamily sector.
"There is a critical need to increase housing availability in high-density urban areas where we're seeing soaring rental prices and complaints of poor quality due to stop-and-go construction and supply chain issues during the pandemic," said Buckley in the release.
Buckley pinpointed Berwick, Pennsylvania as a prime location to serve dense urban markets in the northeast, such as Philadelphia, New York and Washington, D.C. The new presence in Berwick puts VBC within half a day's drive to these major cities. Buckley declined to share the cost of the acquisition.
"The decision to make Berwick our newest factory location came after a detailed look at the strategic, logistical and environmental benefits of a central location to some of the country's most populated metros," said Buckley. "With the infrastructure already in place at the facility from a prior modular company, we were also drawn to the fact that we wouldn't be starting from scratch. We can quickly begin production in the next 60 days."
The facility will help reduce transportation emissions, according to Buckley. Modular construction requires the operation of less machinery, and the new factory's closer proximity to major urban hubs translates to less emissions during the delivery process.
"We know future emissions regulations are likely, but do not want to wait for them to be instituted and would rather challenge ourselves to be innovative across the board," said Buckley. "Sustainability and speed are at the forefront of our decisions."
VBC focuses on multifamily modular construction and has completed more than two dozen projects throughout the U.S. and U.K., from a 237-unit apartment building in Philadelphia to a development of Chalet-style townhomes and apartments in Colorado, according to the release.