Kodiak CEO Offers Free Flags in Support of Charity
Originally Published by: LBM Journal — May 30, 2023
SBCA appreciates your input; please email us if you have any comments or corrections to this article.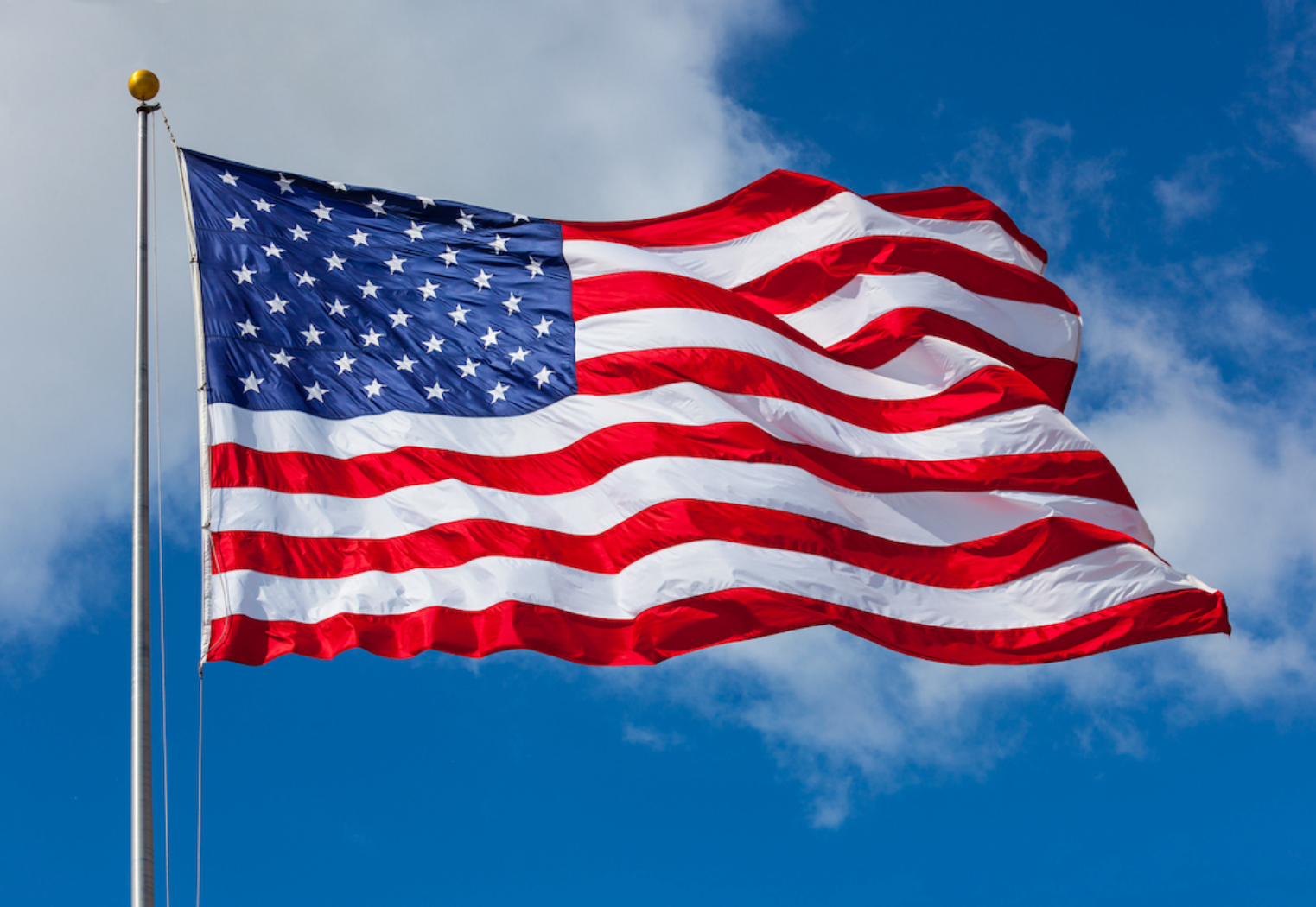 An open letter to the LBM industry from Steve Swinney, CEO of Kodiak Building Partners & chairman of the Kodiak Building Partners Foundation:
You may have read the following article in the Wall Street Journal on March 28: "America Pulls Back From Values That Once Defined It, WSJ-NORC Poll Finds – Patriotism, religion and hard work hold less importance".
That same day, I, along with other members of our Kodiak team, were flying to Washington DC for the National Lumber & Building Materials Dealers Association (NLBMDA) annual legislative conference and Capitol Hill visits.
I was reminded once again why I love our industry so much! Patriotism and hard work remain in abundance by the many independent dealers who took the time (and incurred expense) to represent our industry in Washington and to engage with politicians who are writing and passing bills that impact our communities, our businesses, and our lives.
For several years, I have wanted to undertake a "flag initiative" at Kodiak to ensure that all our locations were proudly displaying an American flag as a symbol of our dedication to our communities and our country. Being in our nation's capital and reading the article I referenced not only led me to launch the Patriot Project but also because of the interaction I had with so many fantastic people in our industry.
If you are an independent building products distributor and you would like to join us in displaying your patriotism (and you want a new flag), we would like you to join us! As we head towards our country's birthday as an independent nation, Kodiak will provide a new 4'x6' American flag made in the USA to any independent distributor in our industry who donates at least $50 to the Tunnel to Towers Foundation between now and June 16.
Tunnel to Towers Foundation is a non-profit organization that aims to help America's heroes by providing mortgage-free homes to Gold Star and fallen first responder families with young children and by building specially adapted smart homes for catastrophically injured veterans and first responders.
Tunnel to Towers was also a favorite charity of a good friend and founder and former president of Freedom Materials, a Kodiak drywall distribution company in the mid-Atlantic. Silvio sadly passed away in December 2022 and we hope to honor him with this initiative.
Please join us in showing that at least in our industry, we continue to be proud patriots of the greatest nation in the world!
INSTRUCTIONS:
To receive your flag, you must donate at least $50 to www.kodiakbp.com/foundation. From there, our Foundation will keep track of donations and funnel all proceeds directly to Tunnels to Towers. The first 500 distributors to donate will receive a flag to display at your location.
After you make your donation, we will order your new flag and ship it directly to your location provided and ensure it gets to you by July 4, so you can celebrate our nation with patriotic pride.