Nation's Best Buys Two California Lumber Companies
Originally Published by: LBM Journal — June 2, 2022
SBCA appreciates your input; please email us if you have any comments or corrections to this article.
Nation's Best has announced the addition of Calaveras Lumber and Sonora Lumber in central California to its family of businesses.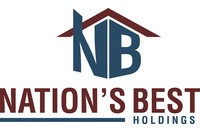 "This part of California is steeped in history—from the early days of the Gold Rush to the origins of a classic Mark Twain story," said Chris Miller, president & CEO of Nation's Best. "As we establish our presence in the state, it's an appealing area to put down our roots. Calaveras Lumber and Sonora Lumber are well-run building material and hardware stores that are positioned for growth as they serve their communities."
Second-generation family owner Mike Fullaway looks forward to staying on with Nation's Best and working alongside his daughter Jodie Brixey. "Our family has seen a lot of changes and growth in this business and community since my father, Wilbur Fullaway, started in 1976. We have valued the opportunity to serve our community, customers, and our employees," said Mike and his wife Diane Fullaway, both of whom have been very involved in the business over the years. "Partnering with Nation's Best is the next step in our journey. It will provide us the opportunity to grow, expand, and serve the communities and people we know and love."
As part of Nation's Best's strategy, Calaveras Lumber and Sonora Lumber will maintain operations under their existing names with its key leadership team overseeing company operations alongside Nation's Best, which will provide the strategic and financial support.