NFC Golf Outing Brings Industry Together
Originally Published by: SBCA Magazine by Sean Shields — July 27, 2021
SBCA appreciates your input; please email us if you have any comments or corrections to this article.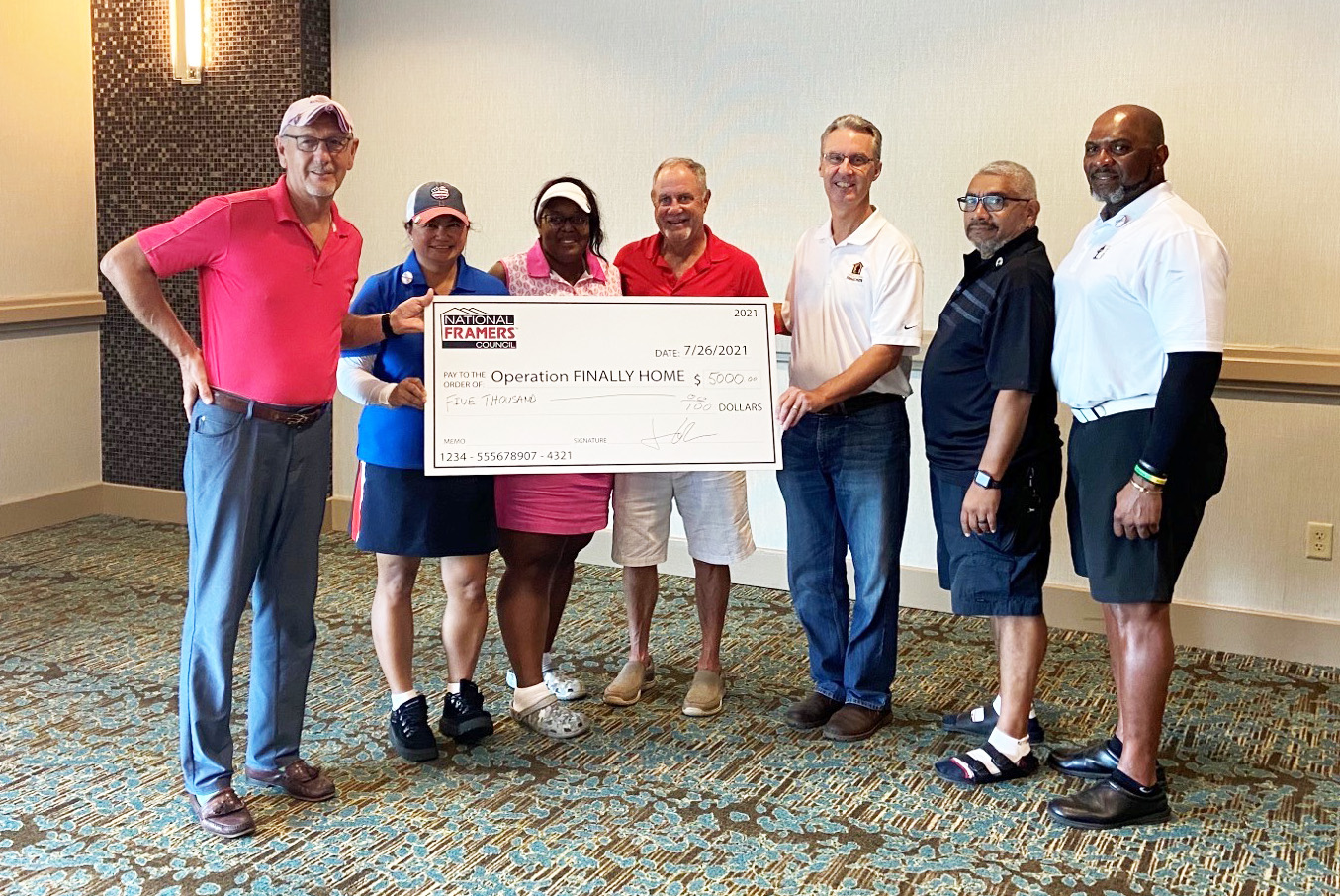 On Monday, July 26, 97 golfers gathered at the Turf Valley golf course between Baltimore and Washington, D.C., to participate in the National Framers Council regional meeting and golf outing. This well-attended event brought together framers, builders, component manufacturers, and suppliers to network and enjoy a beautiful day on the fairway.
Unsurprisingly, the golf outing was very competitive. Congratulations are in order to the winning team, Lumbermen Associates, who finished the day at 12 under par! The event also gathered over $5000 to be donated to Operation Finally Home to help fund the construction of a mortgage-free home for a wounded veteran in the area.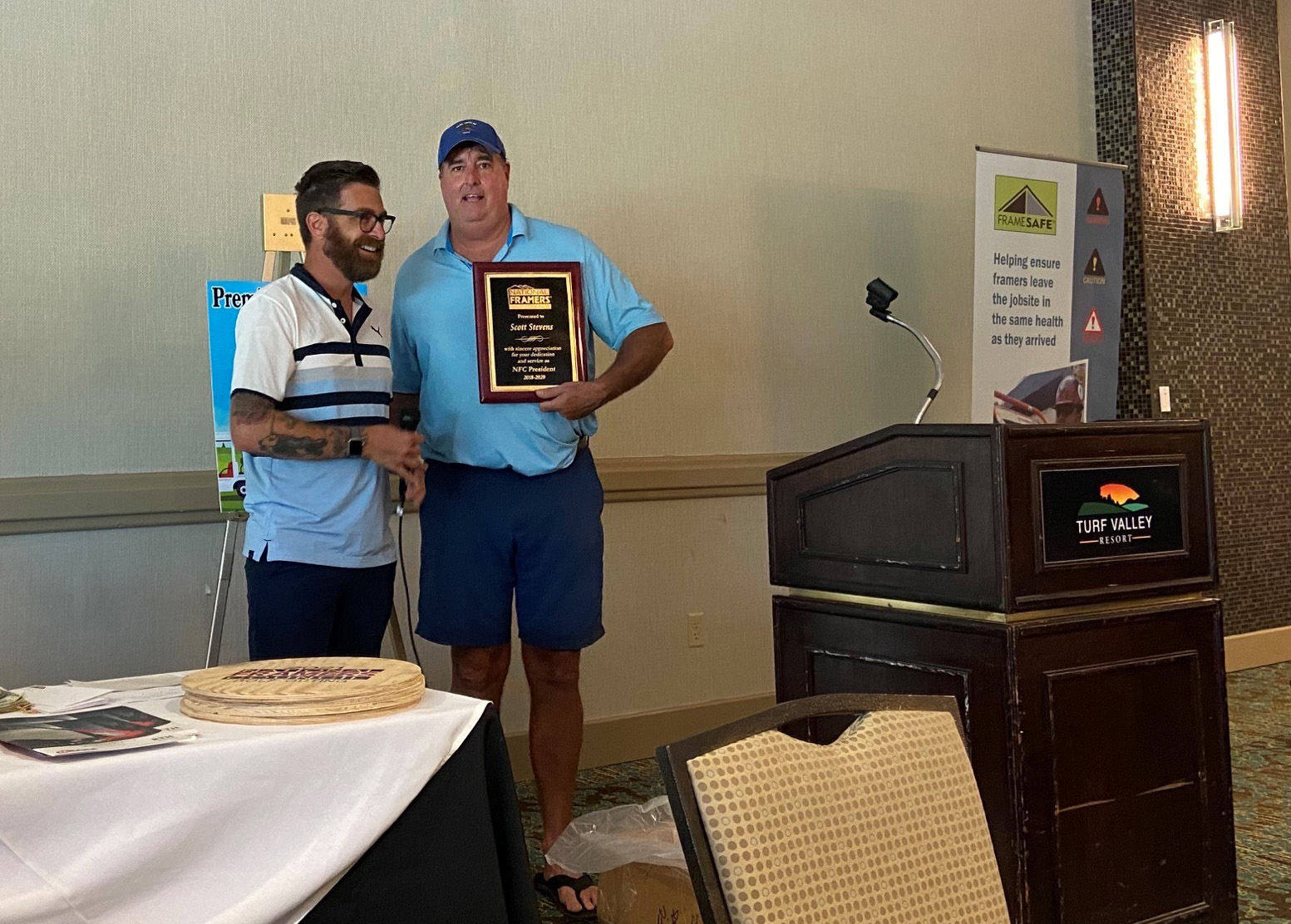 During the NFC regional meeting after the golf outing, NFC's current president, Chris Tatge, presented Scott Stevens a plaque in recognition of his excellent leadership and service as the previous president of the organization. Thank you to everyone who gave generously to sponsor this event and participated in one of the teams. A hearty thank you also goes to Bruce Jones, Ryan Hikel, and the NFC Steering Committee for all their hard work in pulling this event together, handling onsite logistics, and drumming up so many participants!