President's Message: Let's Be Strategic About This
SBCA has completed its five-year strategic planning process.
To achieve your goals, it's helpful to have clear directions and a map to where you want to go. A five-year strategic plan is essentially that for any organization, and SBCA just finished the process of creating theirs for 2023-2028. We had great engagement from all our constituencies, from member and non-member component manufacturers (CMs) to suppliers and industry professionals.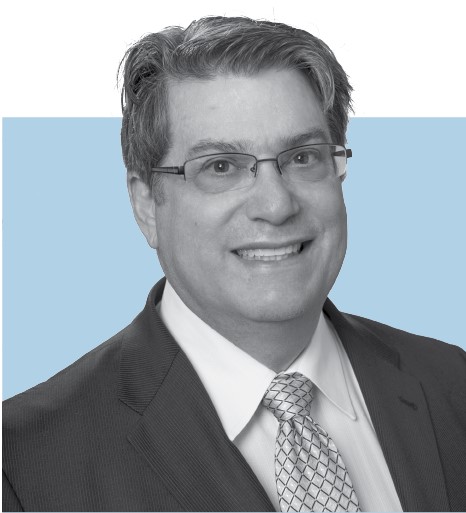 In finalizing the plan, we also had good representation from old veterans and younger generations, and a core group of dedicated people who helped hone and shape the final product. For the next five years, SBCA's strategic plan will focus its efforts to three strategic pillars: 1) grow and engage membership, 2) innovate and adapt, and 3) demonstrate expertise.
Grow and Engage Membership
If you know me, you know I am very passionate about membership. The goal of this first pillar states, "As a member-centric organization, SBCA will retain and recruit members by meeting and advocating for the needs of building component manufacturers." Our strategic goal is that by 2027, SBCA will have achieved membership from at least 25 percent of the market opportunity of component manufacturers who are currently non-members, and maintain a 97 percent retention rate.
The first step is to clearly identify how many non-members are out there, so we can determine our recruiting goal. But essentially, this strategic pillar is all about growing our community in a meaningful and measurable way. While growth is important, keeping our community together is equally vital. I believe retention is about ensuring SBCA is delivering unique value to CMs to the point where paying annual membership dues is seen as a wise investment.
Innovate and Adapt
You may have heard me mention Vince Lombardi in the past, along with my take on his quote, "Winning isn't everything, it's the only thing." I have suggested that in our industry, you can replace the word "winning" with "innovating." If our industry isn't continually pushing the envelope on the products and services we provide to our customers, we are going to find ourselves irrelevant because others are going to quickly take our place. SBCA can play a role in coming alongside CMs to help them in the innovation process.
Our strategic goal in this regard is that by 2027, SBCA will attract at least 10 new innovators and 10 innovations that improve systems, processes, and/or services that are adopted and make a business impact for our members. SBCA's Innovating Grant is a great first step towards achieving this goal. Each grant gives an innovator up to 1000 square feet of exhibition space at BCMC|FS to show off their concepts and prototypes. Not all innovations will end up changing our industry, but they are all worth taking a look at because you never know when one may revolutionize some aspect of our industry.
Demonstrate Expertise
I think this last strategic pillar will help us achieve the goals of the first pillar and blaze a path for the second pillar. The purpose of this pillar is to put SBCA in a position where it is considered an expert in structural building component manufacturing and offsite construction. The strategic goal is that by 2027, SBCA will launch a preferred knowledge center for its members and constituents that keeps them engaged.
What jumps off the page for me is Digital QC, Third-Party QA, and the new Financial Management Concepts Training program. These initiatives are industry-specific, showcase our knowledge of the industry, and deliver meaningful value to all CMs. Looking at the financial training program, there is a lot there that can help any CM better understand how to harness the power of their financials. One of the goals of this pillar is to make all our educational programs like this one available and easily accessible to all members.
You can read through SBCA's strategic plan here. You will gain a broader perspective on SBCA's plans within each of these pillars, and learn why we decided to focus on these specific areas. If you have any feedback, I'd love to hear it (president@sbcacomponents.com).
Gene Frogale, President