Regulatory Updates Impacting the Framing Industry
Date posted
April 13, 2022
Originally Published by: National Framers Council — April 13, 2022
SBCA appreciates your input; please email us if you have any comments or corrections to this article.
The Construction Industry Safety Coalition (CISC), of which the National Framers Council is a signatory member, provided the following March updates on regulatory actions that may impact the framing industry: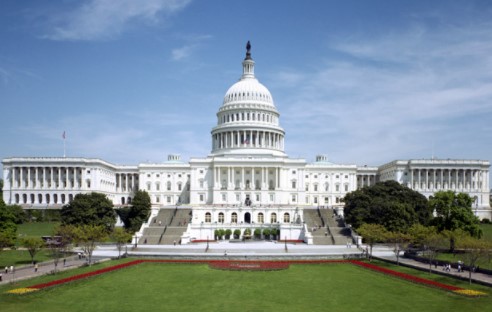 On February 16, OSHA issued a proposed rule to update the design and construction requirements of the powered industrial trucks (forklifts) standards for general industry and construction by incorporating by reference the applicable provisions of the most relevant national consensus standards. The CISC intends on submitting comments on the NPRM, which are due May 17, 2022. In general, this NPRM is not likely controversial, as it focuses on updating the requirements so forklifts are: 1) equipped with overhead guards; and 2) designed and constructed to the latest ANSI standards; and the compliance burden will likely be on the forklift manufacturers. However, it appears as though the proposal has an alternative for powered industrial trucks manufactured in accordance with future versions of ANSI/ITSDF B56 standards or non ANSI standards and we believe there may be enforcement concerns with this approach. NOTE: The CISC submitted comments in 2019 on the powered industrial truck request for information: https://www.buildingsafely.org/wp-content/uploads/2020/04/CISC-Cover-Letter-and-Comments.pdf. In a separate regulatory action (timeframe undetermined at this time), OSHA is collecting information to evaluate the need to update requirements related to the maintenance and use of powered industrial trucks and training of operators.
On March 23, the OSHA published a limited reopening of the comment period and an informal public hearing on its COVID-19 Emergency Temporary Standard (ETS) for healthcare (Subpart U). OSHA is seeking comment on possibly expanding the scope of the healthcare rule to cover some construction activities. Specifically, the notice states "6 - Limited Coverage of Construction Activities in Healthcare Settings: OSHA did not expressly include employers that engage in construction work in hospitals, long-term care facilities and other settings that are covered by the ETS. The construction industry was not included in OSHA's industrial profile for the rule. OSHA is considering clarifying this coverage and seeks comment on this approach. For example, OSHA is considering the same coverage for workers engaged in construction work inside a hospital (e.g., installing new ventilation or new equipment or adding a new wall) as for workers engaged in maintenance work or custodial tasks in the same facility. OSHA could consider exceptions for construction work in isolated wings or other spaces where construction employees would not be exposed to patients or other staff." The CISC intends on submitting comments on OSHA's limited reopening of the COVID-19 healthcare ETS, which are due by April 22, 2022, and participate in the informal public hearing beginning on April 27, 2022.
Today, March 30, OSHA issued it proposed amendments to its recordkeeping regulation. The current regulation requires certain employers to electronically submit injury and illness information to OSHA. The most significant change is that covered establishments with 100 or more employees in certain high-hazard industries—including construction—are now going to be required to electronically submit information from their OSHA Forms 300, 301 and 300A to OSHA once a year (rather than just the 300A), and the data will be posted online by OSHA. In addition, the proposal will remove the current requirement for establishments with 250 or more employees not in a designated industry to electronically submit information from their Form 300A to OSHA annually and require establishments to include their company name when making electronic submissions to OSHA. Comments must be submitted by May 31, 2022. The CISC does NOT intend on submitting comments on OSHA's recordkeeping regulation, as we have not submitted comments on other recordkeeping proposals. However, the Coalition for Workplace Safety (CWS) is exploring filing comments, as they have done in the past (see previous CWS comments here), which a number of CISC members have signed on to. There will likely be an opportunity for CISC members to engage on the recordkeeping issue with the CWS.