Safety Tips for Protecting Temporary Workers
Date posted
December 14, 2022
Originally Published by: EHS Today — November 30, 2022
SBCA appreciates your input; please email us if you have any comments or corrections to this article.
Keeping temporary workers safe is always an issue. To address this an article on NIOSH's Science blog offers some research ideas and resources on how to address this issue.
In accordance with regulations from OSHA, "host employers and staffing companies are jointly responsible for protecting the safety and health of temporary workers." However, the authors note, there is "often confusion regarding the respective safety and health responsibilities of each employer and a general lack of clarity regarding the best ways to protect and promote the safety and health of temporary workers."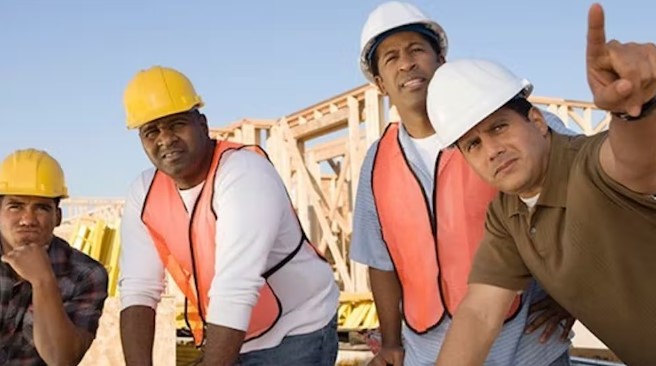 To make the point of how important this issue is, the article includes an example of how a tragic accident could have been avoided.
A 28-year-old temporary worker was employed by a staffing company to work as an equipment cleaner at a food manufacturing plant. He died when rotating machine parts pulled him into the machine causing fatal injuries.
How was it preventable? The host employer's procedures for cleaning the equipment were unsafe, including steps in which cleaners worked near the machine while it was energized and parts were moving. The host employer should conduct regular job hazard analyses to identify potential hazards and develop, implement, and enforce a hazardous energy control (lockout/tagout) program during the cleaning process.
Furthermore, while the host employer's permanent employees were trained on procedures to ensure workers were not exposed to energized equipment during maintenance or cleaning, the host employer did not provide this training to cleaners employed through the staffing company. According to OSHA, in most cases, the staffing company should provide general safety and health awareness training, and the host employer should provide site- and task-specific safety and health training that is equivalent to the training provided to the host employer's permanent workers performing the same or similar work.
(Source: Massachusetts Fatality Assessment and Control Evaluation (FACE) Program, 11MA050)
Research
Research demonstrates that temporary workers experience higher injury rates compared to permanent (non-temporary) workers and offers several reasons for this.
Temporary workers are often new to the job, which is a known risk factor for occupational injuries and illnesses.
Temporary workers also tend to be younger than permanent workers, and younger workers experience higher rates of injuries on the job compared to older workers.
In one study, over 40% of temporary workers reported never receiving safety training from either their staffing company or host employer, compared to 25% of permanent workers.
Resources
OSHA has developed a resource Protecting Temporary Workers: Best Practices for Host Employers, that offers best practices tailored specifically to the needs of host employers. The document provides information on:
Evaluating and addressing workplace safety and health in a written contract
Training for temporary workers and their worksite supervisors
Reporting, responding to, and recordkeeping of temporary worker injuries and illnesses
The document also includes checklists that can be printed or completed electronically and scenarios illustrating how the best practices might be implemented.