Should You Embrace Construction's Culture Shift?
Date posted
September 13, 2022
Originally Published by: NAHB — September 7, 2022
SBCA appreciates your input; please email us if you have any comments or corrections to this article.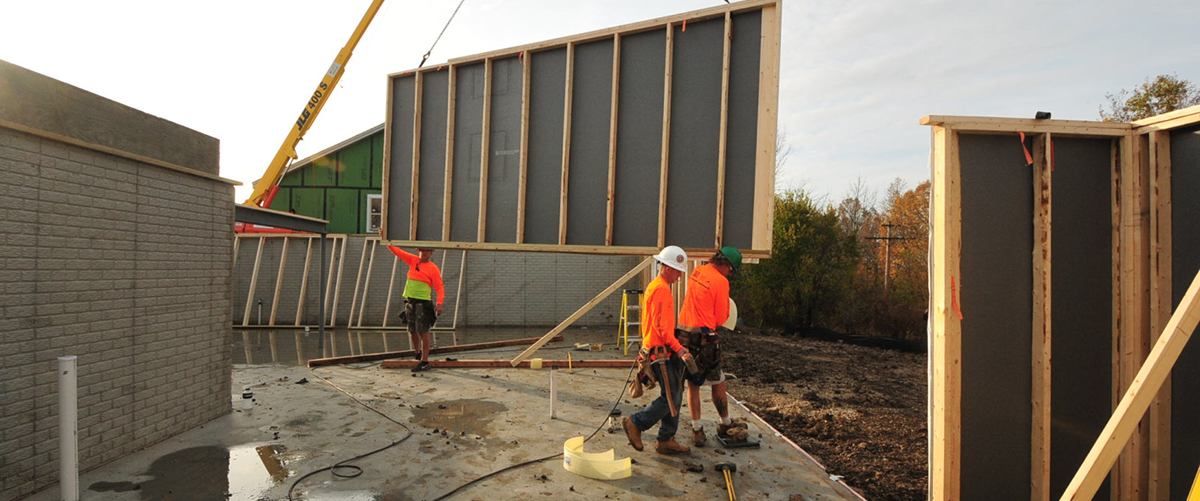 Careers in construction offer competitive wages and opportunities for advancement. And with half of the payroll workers in construction earning more than $49,070 a year, it is no surprise that the industry is attracting individuals from all different backgrounds. With skilled trade workers in high demand, how can the residential construction community attract and retain all those who are ready to contribute to the American Dream?
In an episode of the Builders Mutual podcast, Building Progress, Judy Dinelle, Building Ambassador from 84 Lumber and Tara LeDuc, Senior Risk Management Consultant from Builders Mutual, discuss how a cultural shift on the jobsite can grow a diverse workforce.
Are there potential changes employers need to make to hire more women and make their workforce more diverse?
Dinelle: A lot of men ask us at Professional Women in Building or individually, what do I need to do to change? How can I take classes to learn how to change my business that will attract women and keep women working for me? What do I have to do differently?
It's not like you have to revamp your whole structure or business. What you have to do is just focus on your thinking. Do you need to have more flexibility with hours, so it's not so regimented in case there's a family issue or if you have children? That goes both ways because there are a lot of stay-at-home men as well.
Why do you think it's taken so long for the construction industry to make this shift to have a more diverse workforce?
LeDuc: It's always been a male-dominated industry and so I think that unless we get everybody on board with changing that and shifting that…. since traditionally men hire men. I think we have to do some training perhaps and get management and corporate leaders in line with opening up and willing to make some changes.
I think we get stuck in a pattern, and we don't like change generally as a society. I think we always just did it because it's always worked. But, again I think there's a huge need for a more diverse workforce and I think that it's going to happen and I'm excited about it.
What specific challenges do you think women face in the construction industry not just on the jobsite but in the industry as a whole?
Dinelle: I think some of the biggest issues is work-life balance. The other challenge you see is because you're a woman on the jobsite, it's actually the men that are very awkward around women on jobsite. They don't quite know what to do. They try to overexert themselves to try to help out because they think they are stronger or think I've done this for 20 years and you're just coming in. As a woman, you probably don't know as much as the other employee who is a young man standing next to you.
LeDuc: There are also fewer role models for women but that is going to come with time and men getting more comfortable.
The interview has been edited slightly for length and clarity. Listen to the entire podcast episode on Anchor.fm (login not required).