Simpson's CEO Colonias Announces Retirement
Date posted
December 6, 2022
Originally Published by: Simpson Strong-Tie — December 2, 2022
SBCA appreciates your input; please email us if you have any comments or corrections to this article.
Simpson Strong-Tie, the leader in engineered structural connectors and building solutions, has announced that Karen Colonias will step down from her position as Chief Executive Officer, effective December 31, 2022.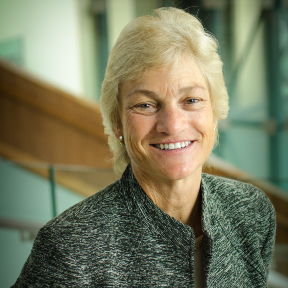 As part of a planned succession, Colonias will continue in her role as CEO through the end of the year, and then will remain employed as an executive advisor to assist with the transition until her retirement becomes official on June 30, 2023. Colonias will also continue to serve as a member of the board of directors for Simpson Strong-Tie parent company Simpson Manufacturing Co., Inc., until the company's 2023 annual meeting of stockholders.
Across 38 years of service to the company, Colonias held positions including branch manager, vice president of engineering, chief financial officer, and president and CEO.
As CEO, Colonias presided over 11 years of strong company growth. Simpson Manufacturing Co., Inc., went from a little over $657 million in revenue in 2012 to over $1.573 billion in 2021, and is on track to meet $2 billion in revenue on an annual basis.
"During Karen's tenure, Simpson has grown considerably and established itself as a global leader in the building products industry with a trusted brand reputation," says Simpson Manufacturing chairman of the board James Andrasick. "Her engineering knowledge and focused leadership over the past decade as CEO have earned her the utmost respect from Simpson Strong-Tie employees, customers, and stockholders, as well as from key constituents throughout the building community."
As a people-focused leader, Colonias continued the legacy of Simpson Strong-Tie founder Barc Simpson by championing a strong company culture and the company's values of Everybody Matters, Long-Term View, and Risk-Taking Innovation. An innovator throughout her career, Colonias filed 13 patents over the course of her work in the company's engineering department. During her tenure as president and CEO, the company initiated a performance management program for all employees, as well as a Culture and Leadership Assessment to inform and measure the company's progress in strengthening its values-based culture, and has launched an initiative to review efforts in Diversity, Equity, and Inclusion.
"I am honored to have led Simpson Strong-Tie as its president and CEO over the past decade and am very grateful for the many opportunities and experiences I've had throughout my career here," Colonias said. "I am also extremely proud of our employees and their unwavering commitment to take care of our customers. Given the strength of our people, culture, and values, I believe the company is well-positioned to grow and thrive in the years ahead."
As part of the planned leadership succession, Simpson Manufacturing's board of directors unanimously elected current company President and Chief Operating Officer Mike Olosky to succeed Colonias as CEO effective January 1, 2023.
Simpson Strong-Tie is the primary subsidiary of Simpson Manufacturing Co., Inc.