Tenth Consecutive Double-Digit Sale Growth Quarter for Lowe's
Date posted
November 29, 2022
Originally Published by: ProSales Magazine — November 21, 2022
SBCA appreciates your input; please email us if you have any comments or corrections to this article.
Lowe's delivered a strong fiscal third quarter with increased penetration into the pro market. The home-improvement retailer reported 16% growth during the quarter for pro comps and two-year growth of 36%, according to the company's quarterly earnings report.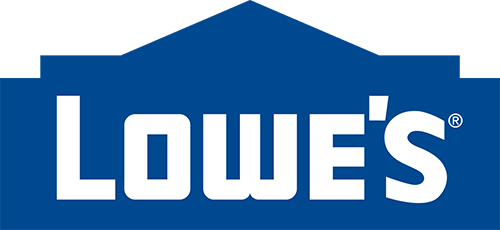 "We saw continued momentum in pro reflecting the success of our pro initiatives and the resilience of home improvement demand," Lowe's president and CEO Marvin Ellison said during the company's quarterly earnings call. "We delivered growth of 16% and 36% on a two-year basis, the tenth consecutive quarter that we've driven double-digit pro growth. We are building on our greatly improved pro product and service offerings with our new MVPs Pro Rewards and Partnership Program and our enhanced Pro CRM."
Executive vice president of stores Joe McFarland said the company is leveraging its rewards and partnership program to capitalize on pro demand by "engaging pros, incentivizing purchases, and building long-term loyalty." Moving forward, McFarland said awareness and "continued execution" will be key to Lowe's growing and expanding its share of the pro market. According to Ellison, when a pro customer is enrolled in the Lowe's Pro Rewards platform, they shop three times more at Lowe's than other customers.
"Our program is laser-focused on helping pros grow their business because we know that when pros succeed, we succeed. This partnership-based approach is already paying off with higher-than-expected adoption rates and building overwhelmingly positive feedback from our pros," McFarland said.
In addition to expanded growth in the pro segment, Ellison highlighted developments within the Lowe's total home strategy and supply chain during the third quarter earnings call. Ellison said Lowe's has made "significant strides" in the rollout of its market deliver model for big and bulky products.
"We've now reached an important milestone with eight geographic regions covering more than half our stores converted to the new model, and we're on track to complete the rollout by the end of next year," Ellison said. "This is a centerpiece of our supply chain transformation as the market delivery model will enable us to further consolidate our industry leadership position in appliances and position us for profitable growth in other big and bulky products like grills, riding lawn mowers, stock cabinets, and vanities."
Overall in the third quarter, Lowe's reported earnings of $154 million and sales of $23.5 billion, compared to sales of $22.9 billion in the third quarter of 2021. Comparable sales in the United States grew 3.0% in the third quarter. Additionally, sales on Lowes.com grew 12%, representing a sales penetration of 10%, on top of 25% growth in 2021.