The House That She Built Getting Greater Recognition
Date posted
August 23, 2022
Originally Published by: NAHB — August 17, 2022
SBCA appreciates your input; please email us if you have any comments or corrections to this article.
Editor's Note: Our industry has sought many unique and creative ways to solve its workforce shortage. Often overlooked are the steps employers can take to evaluate and enhance their job responsibilities and work environment to attract more female applicants. If you are attending BCMC 2022 in Columbus, you are cordially invited to take part in a focused discussion in the middle of the Industry Roundtables & Happy Hour from 4-6pm on Tuesday, September 13, exploring best practices CMs are using to attract women into their workplaces and the many benefits that arise from having a more diverse pool of employees. This event is sponsored by MiTek and hosted by SBCA and women serving in leadership roles in the industry. This 30-minute event will jumpstart a more concerted effort by SBCA and leaders to raise awareness of opportunities to bring more women into the industry.
The House That She Built, a children's book written to break stereotypes about home building and introduce construction trades to a new generation of girls, was recently featured in a story time reading at a public library in North Dakota.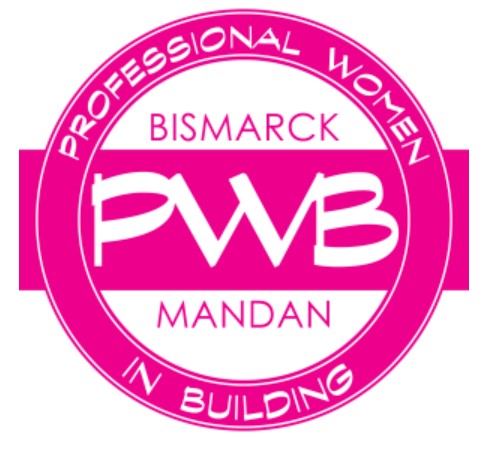 Sara Bender, a member of the Professional Women in Building (PWB) council at the Bismarck-Mandan HBA, and Traci Juhala, Head of Youth Services for the Bismarck Public Library, worked together to present The House That She Built during a recent story time at the library.
"Sara approached us about this great book that came out that the PWB Council wanted to share with the community," said Juhala. "We were lucky to be able to tie it into a financial literacy exhibit we have going on at the library right now. It was just a perfect fit because we were looking for some real-world examples about kids being aware of money in their lives and it was just this wonderful partnership that developed."
Bender and Juhala were featured in a segment on local CBS affiliate KX News. Watch the interview.
The Real-World House That She Built Project
NAHB's PWB Council supports similar councils at state and local HBAs across the country. The PWB Council in Utah decided that they were going to build a house with all women contractors because just three percent of jobsite workers in home building are women.
The building project goal was to illustrate to kids that women can work in the construction industry too.
The House That She Built is a children's book published by NAHB BuilderBooks featuring the real house. Find out more about The House That She Built and how to add it to a child's bookshelf at shebuiltbook.com.
You can help support the national and local PWB Councils during PWB Week, Sept. 12-16.