US LBM Acquires DC-Market's Barrons
Date posted
November 30, 2021
US LBM has expanded its reach in the Washington, D.C. metro market with the acquisition of Barrons.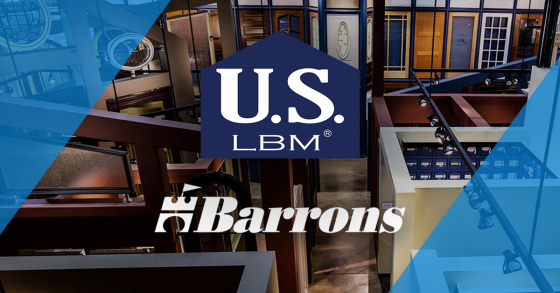 Barrons operates two facilities in the market including a 6.6-acre property in Gaithersburg, Md. and a 14.7-acre property in Manassas, Va.
Both locations include a showroom, warehouse, and lumberyard.
Founded in 1947, Barrons serves professional builders including remodelers, custom home builders, and outdoor living builders with specialty products, such as decking, millwork, and special-order items.
The financial terms of the acquisition were not disclosed. The JIAN Group, LLC acted as financial advisor to Barrons.
"We look forward to embarking on this new chapter with US LBM to continue our growth and offer even more value to our customers and employees," said Jim Davis, who has led Barrons since 2008, and will continue to lead day-to-day operations following completion of the acquisition.
Last month, US LBM acquired BuilderUp, another building materials distributor in the D.C. metropolitan area.
"The Barrons team is well known in the market for its professionalism and above and beyond service to its customers," said US LBM President and CEO L.T. Gibson. "We are excited to partner with Barrons, which complements our recent acquisitions in the region, to tap into the large and growing professional builder and remodeler market in Washington, D.C."
The transaction is expected to close by the end of the month, US LBM said.
Based in Buffalo Grove, Ill., US LBM operates more than 400 locations nationwide and has been one of the pro dealer industry's biggest consolidators in 2021.
Here are some of the heavyweights US LBM has acquired this year: