More Pros Turning to Home Depot in Q3 2021
Date posted
November 30, 2021
Originally Published by: ProSales Magazine — November 22, 2021
SBCA appreciates your input; please email us if you have any comments or corrections to this article.
Healthy pipelines drove another quarter of strong performance among pro customers at Home Depot in the third quarter. Pro sales once again outpaced DIY sales for the home-improvement retailer and on a two-year comp basis, both performance among both customer cohorts was consistent and strong.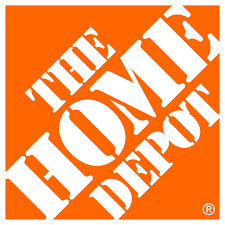 <.div>
During the third quarter, Home Depot saw many customers turn to pros for help with larger projects, evidenced by strong performance in several pro-heavy categories, such as drywall, pneumatics, pipe and fittings, and several millwork categories. Big-ticket comp transactions for Home Depot, defined as transactions of $1,000 or more, were up approximately 18% compared to the third quarter of last year.
Home Depot president and COO Ted Decker said both larger and smaller pro customers have responded well to capabilities the home-improvement retailer has built into its offerings and, as a result, Home Depot relaunched its pro loyalty program. Since the relaunch of the loyalty program, Decker said the company has seen record enrollment and engagement in the program as well as record traffic on the company's pro-dedicated app. Decker said Home Depot's efforts are driving strong performance in the "stickiness and share" of the pro wallet.
"Basket sizes and tickets and engagement is growing. And our teams are doing an excellent job in stitching what we call households together," Decker said on the company's third quarter earnings call. "Our understanding and knowledge of all our customers, but particularly our pro customers because they're engaging with us at a much higher frequency, we're able to stitch all that behavior together in a much more robust understanding of that customer and able to make direct contact with them."
The Home Depot Interconnected Shopping Experience
President and CEO Craig Menear said in an effort to position the company for future growth, Home Depot is investing in stores to enhance the interconnected shopping experience and "remove friction for our customers wherever possible."
"More than a year ago, we started to test in some of our higher-volume stores. The idea was, how can we further drive space productivity and improve the shopping experience at the same time," Decker said. "Our cross-functional teams applied a combination of space optimization models in conjunction with the expertise of our local field merchants to create store-specific outcomes that adjust assortments and improved space utilization."
As a result of the store-specific efforts, Decker said sales per square foot improved, on-shelf availability improved, "Voice of the Customer" scores improved, and labor utilization improved. After testing in a small cohort of stores, Home Depot is targeting more than 400 stores in 2021, with more in the pipeline in the future.
Progress for One Supply Chain
Menear said the company is "right on schedule" with the rollout of its One Home Depot Supply Chain vision.
"Our transition to our new bulk distribution centers where we're replenishing our stores with lumber and building materials is going incredibly well," Menear said. "Our flatbed distribution centers that are often tied to those bulk distribution centers, we have seven or eight of those up and running now. Those are relieving the stores of the delivery volume out of the stores, as well as being a capability to capture more share of the pro wallet."
Menear said Home Depot's goal is to cover 90% of the country with same- or next-day delivery capabilities from 20 or more direct fulfillment centers. The company is about halfway through the rollout of its market delivery operations (MDO) and the company has "taken over the delivery of about half of our appliance volume at this point."
"We are encouraged by the results that we're seeing from buildings that we stood up as we optimize and assort these facilities to unlock their full potential," Menear said. "It will not only enhance the customer experience from a delivery standpoint, but also expand the opportunity to capture wallet share gains with both new and existing customers, drive efficiency end to end and leverage our scale to further extend our low-cost position in home improvement."
Weathering Supply Chain and Inflation
Third quarter sales increased by $3.3 billion on a year-over-year basis and has increased by more than $15.5 million year-to-date.
"These results were driven by our associates who have maintained a relentless focus on our customers, while simultaneously managing industry-wide supply chain disruptions, inflation, and a tight labor market," Menear said.
Decker said Home Depot continued efforts that began in the second quarter working with vendor partners to adjust assortments and introduce alternative products. Efforts from the second half of 2020 to improve in-stock levels have sustained and the company has improved levels in some categories amid elevated levels of home improvement demand.
One a two-year basis, each of Home Depot's 14 merchandising departments posted double digit positive comps. Average ticket increased 12.7% and comp transactions decreased 5.8% on a two-year basis. Additionally, Home Depot leverage digital sales and saw digital sales increase 8% for the third quarter, bringing the company's two-year digital growth to approximately 95%.