Was Boston the Most Valuable OQM Ever?
Originally Published by: SBCA Magazine — July 29, 2022
SBCA appreciates your input; please email us if you have any comments or corrections to this article.
The SBCA Open Quarterly Meeting (OQM) in Boston last week may have been the most well-attended in recent history. They weren't disappointed either, with multiple long-time attendees remarking it may have been the most valuable they've attended. What was different? A new format with the perfect mix of discussion and fun.
Small Groups
Even though there were over 140 people in attendance, it never got overwhelming. Attendees were broken up into seven to nine roundtables, which rotated from topic to topic. The goal was to have everyone feel connected in a focused discussion that encouraged participation from everyone at a table. Each table discussion was led by a member of the Executive Committee and Emerging Leaders Committee and supported by a staff member.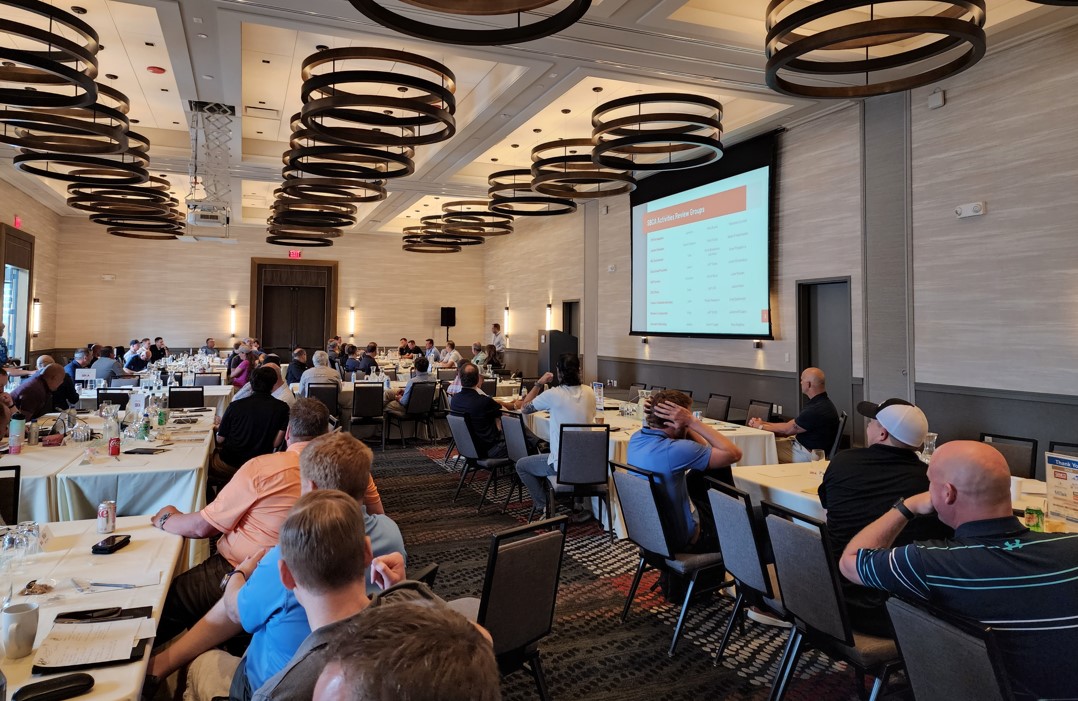 SBCA Committees and Activities
A big focus of two of the roundtable sessions were to look at SBCA's current structure and focus. Attendees were given the opportunity to weigh in on the effectiveness of committee responsibilities and tasks, as well as the value of a wide array of association activities, and give feedback on what provides the greatest value to members.
Strategic Planning
SBCA's original strategic plan was developed in 2019 and it is time to begin the process of reviewing and updating that plan. In addition to the input on committees and activities, the group reviewed the work of the eight Strike Forces created to tackle the primary strategic plan goals. These discussions served to jump start the forthcoming strategic planning process.
Burning Issues
The final roundtable discussions were focused on a wide array of issues currently impacting component manufacturers (CMs), including:
Effective Production Metrics

Inbound/Outbound Transportation Logistics

Lumber Volatility

Robotics in Manufacturing
Design Software Versioning

SYP Adoption/Lumber Substitution

Converting I Joists to Floor Truss

In Plant Waste Reduction Tactics

Pre-Construction Meetings w/ Framers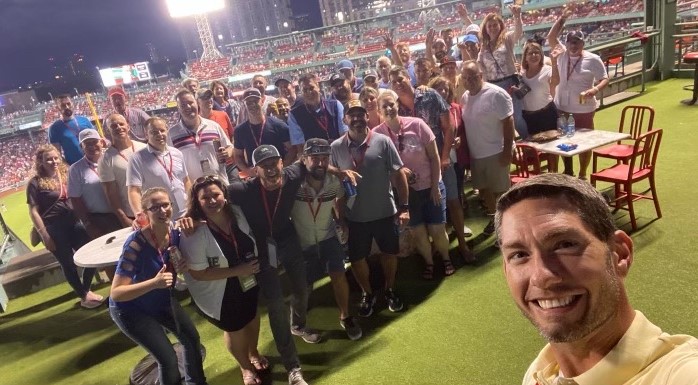 Having Fun
One of the most valuable aspects of the in-person OQMs is the opportunity to network and build relationships with CMs and suppliers from across the country. On both Monday and Tuesday night, attendees had the chance to go to see the Boston Red Sox take on the Cleveland Guardians at historic Fenway Park. Situated on the roof of the stadium in the Coca-Cola Deck, SBCA members had a marvelous view of the game and of downtown Boston. On Tuesday, attendees were given a special treat as the Red Sox held a ceremony honoring David 'Big Papi' Ortiz for being the sole 2022 inductee into the MLB Hall of Fame.
In addition to baseball, OQM attendees also spent Tuesday afternoon playing pool, throwing darts, and sharing a laugh or two at Lucky Strike, a unique game hall just a baseball throws away from Fenway Park.
Don't let the fear of missing out (FOMO) strike you again! Plan to attend one of SBCA's OQMs in 2023, join in the fun, and reap all the value these events have to offer. Plan to join us in Phoenix, January 24-26.