Weyerhaeuser's Net Earnings Up 225% in 2021
Date posted
February 8, 2022
Originally Published by: HBS Dealer — January 31, 2022
SBCA appreciates your input; please email us if you have any comments or corrections to this article.
Weyerhaeuser reported fourth quarter net sales increased nearly 5% to $2.2 billion compared to fourth quarter 2020 sales of $2.1 billion.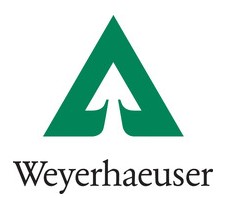 Weyerhaeuser reported that sales for lumber increased by 15% compared with the third quarter average, which was more than offset by a 29% decrease for oriented strand board. Sales volumes were also significantly lower than the third quarter for lumber and slightly lower for oriented strand board, largely due to weather-related transportation challenges in Canada.
For the full year, the Seattle-based company posted net sales of $10.2 billion, increasing 36% compared to sales of $7.5 billion in the prior year.
Fourth quarter net earnings reached $416 million, jumping 42.5% from fourth quarter 2020 net earnings of $292 million.
Net earnings for the full year soared 226% to $2.6 billion from net earnings of $797 million in the prior year.