Will Rising Rents in These Markets Drive More Construction?
Date posted
January 25, 2022
Originally Published by: Construction Dive — January 21, 2022
SBCA appreciates your input; please email us if you have any comments or corrections to this article.
Over the past year, the apartment industry has experienced one of the strongest runs anyone can remember.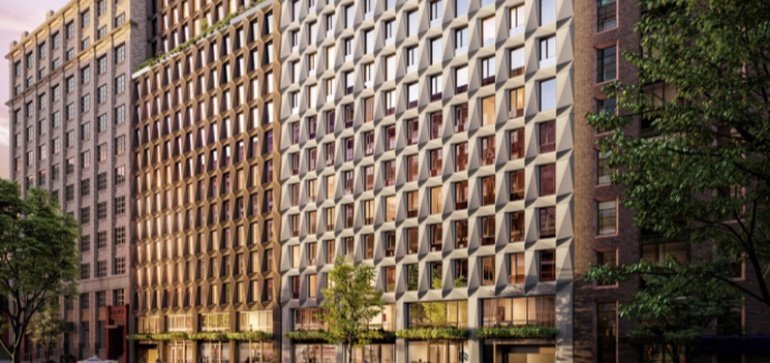 After the multifamily industry struggled because many residents were unable to pay rent due to COVID-19 in 2020, the market stormed back in 2021, with 673,000 units rented for the year, according to Richardson, Texas-based data analytics and property management software provider RealPage. That beat the previous high in units rented in 2000 by 66%.
"The recovery was the quickest I've ever seen," said Steve Hallsey, executive vice president of operations for Atlanta-based Wood Residential Service, who has been in the apartment industry for almost 40 years. "I've never seen demand as strong as it is right now."
RealPage tracks 300 markets across the country, many of which have ultra-low vacancy rates. Out of those 300, only six have vacancy rates above 6%, while the national apartment market hit an all-time occupancy level of 97.5% in November.
Strong Southeast performance
In particular, markets in the Southeast have exploded during the pandemic, with rents rising more than 20% from November 2020 to November 2021 in cities like:
West Palm Beach, Florida

Orlando

Fort Lauderdale, Florida

Jacksonville

Atlanta

Raleigh/Durham, North Carolina

Miami
That growth should continue in 2022. In its recently released Multifamily 2022 Outlook, Freddie Mac lists "high-growth Sun Belt markets and lower-priced alternatives to gateway markets."
Markets with highest expected rent growth in 2022
| | |
| --- | --- |
| City | Rent Growth |
| Phoenix | 7.6% |
| Las Vegas | 7.0% |
| Tampa | 6.9% |
| Tucson | 6.5% |
| Albuquerque | 6.2% |
| Atlanta | 5.9% |
| Sacramento | 5.8% |
| Riverside | 5.7% |
| West Palm Beach | 5.5% |
| Ft. Lauderdale | 5.2% |
SOURCE: Reis, RealPage, Freddie Mac
Even with rental increases in these Sun Belt cities, industry executives argue that they still represent relative values compared to coastal cities (even with declines in those markets).
"Some of that [rent increases in the Sun Belt] is a result of migration and demand," said Matt Ferrari, co-chief investment officer and head of acquisitions and East Coast asset management for California-based TruAmerica Multifamily. "There are more people moving to these places because they're affordable."
In the West, Phoenix and Las Vegas are also expected to be strong performers. Those metros still provide urban amenities but are cheaper than the coastal markets.."We saw a lot of out-migration from the West Coast," said Jay Hiemenz, President and COO of Scottsdale, Arizona-based Alliance Residential. "And the markets that captured a lot of that were Denver, Phoenix and Las Vegas."
Coastal troubles
When COVID-19 hit in the Spring of 2020, scores of urbanites left coastal cities like New York and San Francisco for more space and affordability. While these markets are recovering, rents aren't growing nearly as fast as in the Sun Belt.
"There are some markets that are still suffering," Hallsey said. "We're not doing as well as we would like in San Francisco and Oakland and some of these other coastal markets. But the rest of the country is just on fire."
Markets with lowest expected rent growth in 2022
| | |
| --- | --- |
| City | Rent Growth |
| Omaha | 1.7% |
| Buffalo | 2.2% |
| New York Suburbs | 2.2% |
| Nashville | 2.2% |
| Central New Jersey | 2.3% |
| Louisville | 2.3% |
| Little Rock | 2.4% |
| Milwaukee | 2.4% |
| Syracuse | 2.7% |
| Long Island | 2.7% |
SOURCE: Reis, RealPage, Freddie Mac
But there are deeper issues than the pandemic in some Northern markets that are projected to have lower growth in 2022.
"Many of these markets are found in the Northeast and Midwest of the country, both of which are facing an aging population and experiencing outmigration," Freddie Mac said in the report. "Three of the bottom 10 markets are located near New York City, which is intuitive because the pandemic impact there has been meaningful since the onset of COVID-19."
But the New York metro could turn around quickly if employers start calling workers back to the office.
"What I've heard in New York is a lot of people starting to migrate back in the offices," said Doug Root, co-founder and managing director of Arlington, Virginia-based apartment owner Blackfin. "With that, all these people who probably packed up and went to Wilmington or wherever are now, 'My employer actually wants me to be like in the office. Now I need an apartment again.'"