Wilson Lumber Names Hendrickson as Next President
Date posted
September 12, 2023
Originally Published by: Wilson Lumber — September 8, 2023
SBCA appreciates your input; please email us if you have any comments or corrections to this article.
Wilson Lumber is pleased to announce that Josh Hendrickson has been named the next President of Wilson Lumber Company.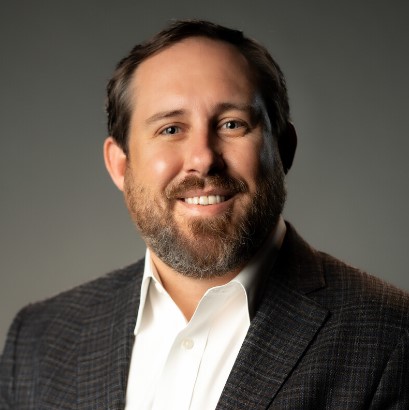 Hendrickson is currently VP of Sales & Marketing with more than 18 years of experience in the LBM industry. Wilson Lumber CEO Robb Wilson praised Hendrickson for his contributions to the growth of the company and stated Hendrickson is the perfect fit to lead Wilson Lumber into the next phase of growth and success.
"Part of our mission statement is that we want to 'inspire people to grow," Wilson said. "Josh started here in sales and was successful, started our commercial truss sales division and was successful, moved to sales management, and eventually to VP of Sales. I know he will be successful now as president of the company."
Raised in Huntsville, Ala., Hendrickson's career at Wilson Lumber began in 2011 and has been marked by remarkable achievements and contributions. His commitment to excellence and proven leadership capabilities have consistently driven positive results.
Throughout his tenure, Hendrickson's accomplishments have been numerous, including:
Increasing sales by an impressive 130% within just three years.
Implementing a refined sales structure across multiple business channels.
Spearheading the creation of a Construction Services division, managing over 2,500 installed projects annually across multiple states.
Expanding Wilson Lumber's footprint to 16 states through vertical integration and streamlined processes.
Collaborating with divisional leaders to add new manufacturing facilities and develop multi-year growth plans.
Hendrickson has an educational background in Business Administration from Faulkner University and is involved in numerous professional organizations through board membership, committee participation and roundtable discussions. He currently serves on the boards of the Structural Building Component Association (SBCA) and C12, both of which have leveraged and expanded his ability to lead with vision and strategy.
Outside of his professional achievements, Hendrickson is dedicated to his family. He has been married to his wife, Susy, for 11 years, and together they have three children: Evy (10), Rowan (6), and Eliza (5). His love for cooking and passion for travel, particularly camping with his family in their Airstream, underscores his well-rounded personality.
Hendrickson will assume the role of President of Wilson Lumber upon the retirement of current President and COO John Marshall in the fourth quarter.