Hancock Lumber's CEO Wins Maine Leadership Award
Originally Published by: LBM Journal — October 14, 2021
SBCA appreciates your input; please email us if you have any comments or corrections to this article.
At the end of last month during their virtual annual meeting the Maine Development Foundation (MDF) honored Kevin Hancock, CEO of Hancock Lumber, with the Kenneth M. Curtis Leadership Award. Each year MDF's Leadership Maine alumni nominate candidates for the Kenneth M. Curtis Leadership Award that recognizes extraordinary achievements by Leadership Maine graduates. Governor Curtis was not only the governor, but also the Dean of the Leadership Maine program in year one. He articulated the need for leaders who could influence change in the face of conflict and lead by example.
Jan Kearce, MDF's Senior Team Leader for Leadership & Workforce Development, presented the leadership award during their virtual ceremony, honoring Kevin Hancock and reflecting on his journey: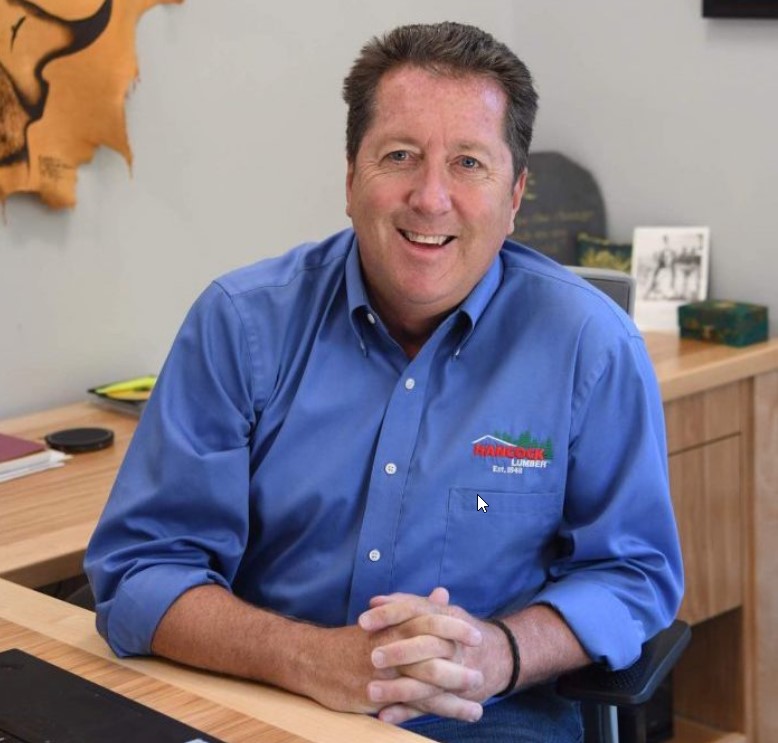 Kevin Hancock
"Kevin, your dedication, commitment, and willingness to dive deeply into your experience, rediscover truths, and steadily work towards change is inspirational. Congratulations, and thank you for all you do for Maine as you listen, empower others, share leadership, and give back to your community."
During his acceptance speech, Hancock reflected on his time as a member of the Lambda Leadership Maine class.
"When I look back on my time in the Leadership Maine program, two learnings really stand out. The first is the importance of getting out of our lanes and interacting with a much more diverse set of people and organizations and places. The second takeaway from my time at Leadership Maine and thinking about our class – which was very diverse – is that I think humanity is much more aligned than we might think. We are all trying to do the same things, which is make Maine, make America, make the world a better place."
"At Hancock Lumber everyone has a voice and is expected to use their voice. It's an employee-first, inside out culture. Kevin has set this mission and tone, and we've been lucky enough to see our culture transform because of his vision and leadership. Kevin would say, if you take really good care of your employees then – of course – the customer experience will be really good because you have happy, fulfilled people who are earning a good wage, who have a work-life balance, who are all about teamwork, respect, and trust. Everybody is a leader and expected to be a leader at Hancock Lumber. Kevin, on behalf of Team Hancock, congratulations on receiving this well deserved Kenneth M. Curtis Leadership Award!" said Erin Plummer, Hancock Lumber's chief marketing officer.