Anything You Can Do…
Date posted
January 5, 2023
PJ Miller proves women can excel in the truss plant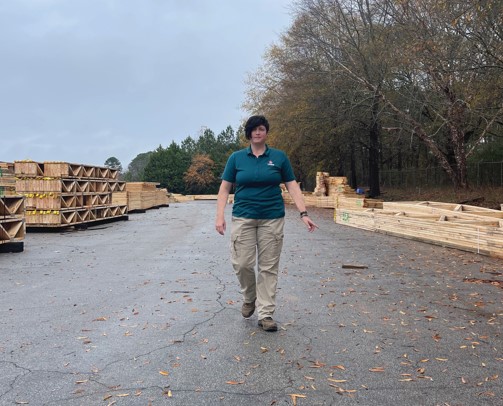 One of the industry roundtable topics at BCMC 2022 was women in the industry, or rather, the lack of women in the industry. (They account for less than 10% of the truss industry's labor force). Some of the individual roundtable discussions focused on men's unconscious bias that women aren't interested in the work, or strong enough to get the job done. As a follow up to those roundtables, I spoke with Adam Finkenhoefer, general manager, components, and Polly Jean "PJ" Miller, plant manager, both at the 84 Lumber component manufacturing facility in Oxford, Georgia. We covered a wide range of topics related to women working in the truss industry. Our conversation has been slightly edited below for clarity and brevity:
Dolly: PJ, let's start with you. It's not often that our industry promotes a woman to the position of plant manager. Tell us about your role and how you got there.
PJ: My responsibilities today touch every aspect of our associates in the plant. I started working on the floor and mastered every position I was given. When the production manager position became available, I jumped at the opportunity. I did that for three years and stepped into the plant manager position this past July. It's a lot different. I was spending more time on the floor as the production manager, making sure that the facility was running smooth, jobs were done on time, etc. But the plant manager's job is more focused on applying policies, implementing best practices, handling interpersonal issues, and managing other related responsibilities.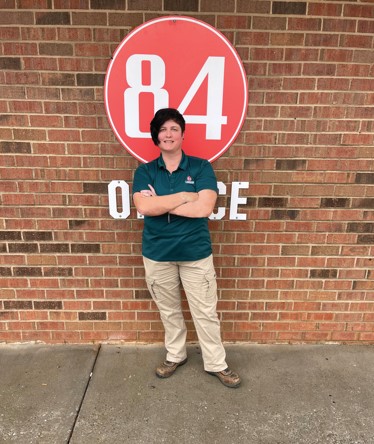 Dolly: PJ, what was your first job on the production floor?
PJ: I did a little of everything: building, plate pulling, and working as a catcher in the saw department for a long time. From there I moved to quality control. The saw I was catching on was run by a woman, and she still works here. When I started, there were only three women who worked on the production floor. As I learned the different roles, I realized that women could do every role out there. It is hard work. There is a lot of heavy lifting. But as I had firsthand experience at each job, I realized more women could do these roles.
Adam: PJ did not sit around and expect a promotion and new responsibilities to come to her. Every place she worked in the plant, from quality control to production, she was always asking for more responsibilities and wanting to know the next step. "What else can I do? Where else can I go?" She has the drive, and that's the thing that really has impressed everyone. Her gender doesn't matter. It's about you and if you want to do more, you can do more.
Dolly: So, given your experience, have you made an effort to hire more women?
PJ: We have hired eight women in addition to me. That's over two shifts, for a total of 62 people. When a woman applies, which isn't very often, I talk to them because I have found the work ethic of women is often very strong: I can ask them to do anything and they'll do it without question. So, yes, I have hired more women since I started. It is hard work. I tell anyone who walks in that door that it's hard, but not impossible, work. More importantly, it is rewarding work. I make sure to emphasize in my interviews that with a company like 84 you can grow in your career. Anyone can move up in the company. Knowing that it's a woman-owned company also gives them more confidence that there are opportunities to move up.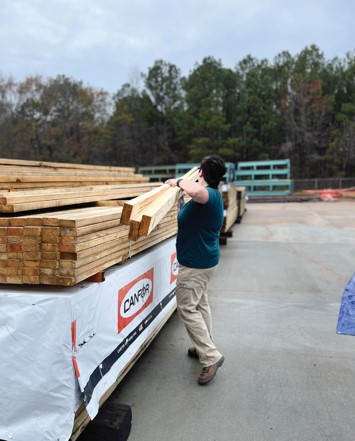 Dolly: Some of the hesitancy hiring managers might have about hiring women in production roles is due to the stereotypical notion that their family responsibilities will interfere with their jobs. Have you encountered that in your work?
PJ: I haven't run into those issues. The policies that 84 has in the handbook are across the board for both men and women. We work off a pay chart - it has to do with experience level. FMLA and all the other laws and policies apply equally.
Dolly: When you were first promoted, what was the reaction from your previous coworkers who you were now managing?
PJ: When I started into the leadership role the first year, it was a battle for me because most of the men had never had a woman manager, especially not one running the production floor. So there was a lot of pushback from them at first. I had to earn their respect and show them that, "Hey, I'm here to stay and whatever you can do, I can do just as well." It was difficult the first year, but once I stepped into the role, it was a good opportunity for them to not be so…
Adam: Opinionated toward other women?
PJ: Yeah. When you have a woman in a leadership position, as these women coming in now do, they don't have to battle as much as I did. And we have a really great crew. Everyone works together.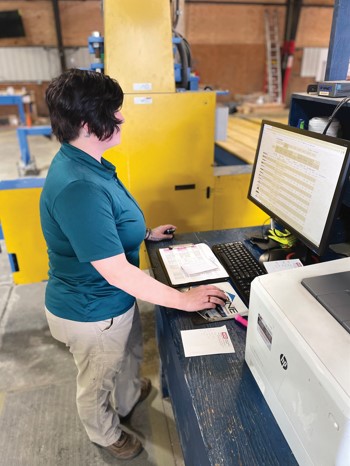 Dolly: Adam, what's the impact been on having PJ in management?
Adam: PJ has helped model a culture of acceptance from day one. There weren't any jobs in the shop that she was unwilling to do. She was able to gain the guys' respect and show them that women can and do belong on the shop floor because they can do everything as well as a man. She really helped pioneer that culture here.
Dolly: And what impact has it had on your whole management team?

Adam: From a leadership perspective, it's helped me grow as well. I think only with my brain, whereas PJ is also good with her heart and her [people] instincts. Having both sides of the coin on production issues and on associate issues, and having her in that role and sharing a different perspective on various workplace issues, have helped me grow.
About the Author: Dolly Penland, President & CEO of Business Results, a PI® and CATIL Certified Partner and Talent Optimization consultancy, works with organizations to help them hire and manage their talent to their highest potential. She specializes in multiple areas including business sales growth, turnover reduction, and leadership development.