As OSHA Penalties Rise, Bill Would Increase Dramatically
Originally Published by: EHS Today — March 4, 2022
SBCA appreciates your input; please email us if you have any comments or corrections to this article.
In January, the Occupational Safety and Health Administration (OSHA) announced a 5% increase in the civil penalties assessed for violations of its regulations, but worse may yet come if certain legislative reforms are adopted by Congress.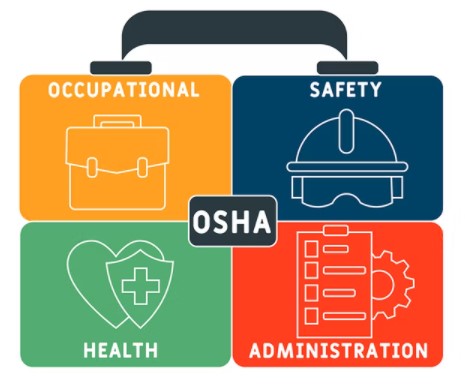 As of Jan. 13, the maximum penalty for willful or repeated violations rose to $145,027, a nearly $10,000 increase from the 2021 maximum for the same violations. The maximum penalty for failure-to-abate violations increased to $14,502 for each day after the abatement deadline where no abatement has taken place.
The maximum penalty allowed for serious, other-than-serious, and posting requirements violations is now $14,502, representing an increase of nearly $1,000 above the maximum amounts that had been adopted last year.
States that operate their own Occupational Safety and Health plans are required by law to adopt maximum penalties levels that are at least as effective as federal OSHA's penalties, observe attorneys Michael T. Taylor, Amelia Esber and Adam Roseman of the law firm of Greenberg Traurig.
"It is important for employers to be cognizant of these increases," they stress. "While it might sometimes seem like an attractive option to simply accept a serious penalty and pay the $14,502 fine instead of paying to challenge the citation, such instant gratification could pose issues (and serious financial headaches) for an employer in the future."
The attorneys add that this is particularly true when the timeframe for challenging a citation is short, making the business decision on whether to challenge the citation that much more difficult to make. "It is important to consider that while the maximum penalty for a repeated violation is $145,027, in the next few years, the maximum penalty could reach over $150,000 after inflation adjustments are applied."
It is also routine for an employer to receive multiple violations in one OSHA Citation and Notification of Penalty. Multiple penalties at $145,027, let alone any other penalty after inflation, could have drastic effects for a business and a worksite, Taylor, Esber and Roseman remind employers. "Therefore, employers should consciously weigh the potential exposure the inflated rates may pose in the future when considering whether to challenge serious violations today."
In addition, employers should keep a watchful eye on additional legislation to increase OSHA penalties that could be in the offing, according to attorneys Anna Little Morris and James Bolin of the law firm of Butler Snow.
They point to the Build Back Better (BBB) bill, which had been approved by the House of Representatives only to later be stymied in the Senate in late 2021. That measure's nearly 2,500 pages included some staggering increases in OSHA penalties. For serious violations, the maximum penalty would have gone from $14,502 to $70,000. For willful and repeat violations, the penalty would have increased from $145,027 to $700,000.
The Democratic legislators who proposed these increases said they believe they are needed to provide penalties large enough to prove to be a real deterrent for employers who could be expected to commit these violations otherwise.
Although the massive BBB bill appears to be dead, President Biden has said he intends to see parts of it reintroduced as separate pieces of legislation. "Economic realities demand employer attention to this issue," Morris and Bolin declare.
They also agree with the Greenberg Traurig attorneys that even the 2022 OSHA penalty levels should spur employers to strongly consider challenging an OSHA citation regardless of its seriousness. "With repeat violation penalties now climbing to almost $150,000, it would be difficult for almost any company to financially sustain repeat offenses."
The current amounts are only going to rise, legislation or no legislation. Morris and Bolin note that since 2015, OSHA maximum penalty amounts have more than doubled. In the past seven years, serious, other-than-serious and posting requirement violations are up from $7,000 to $14,502 per violation. Violations for failure to abate (assessed per day) have seen the same increase. Willful or repeated violation maximum penalty amounts also jumped from $70,000 to $145,027 per violation.