Bliffert Lumber Acquires WI's Oostburg Lumber
Date posted
February 1, 2022
Originally Published by: HBS Dealer — January 25, 2022
SBCA appreciates your input; please email us if you have any comments or corrections to this article.
With the phrase "stronger together", Bliffert Lumber & Hardware, a Do it Best member, has acquired Oostburg Lumber Company, a single location, full service lumber yard and design center in Oostburg, Wisconsin.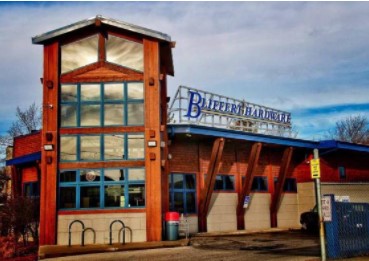 Bliffert Lumber & Hardware brings in Oostburg Lumber to its family of locations that serve home improvement customers in Southeastern Wisconsin.
"At Bliffert Lumber & Hardware, we are continually improving on the construction and home improvement experience for our customers across Wisconsin," said Eli Bliffert, vice president, Bliffert Lumber & Hardware.
"Oostburg Lumber Company shares our focus on excellent service, and this partnership and location will provide our Sheboygan County customers with an improved range of services, products, and support. We firmly believe we are stronger together," said Bliffert.
Oostburg Lumber has been serving Sheboygan County and the surrounding area since 1979 specializing in lumber, millwork, windows, decking, garage doors, and kitchens and baths, said the company.
"We had hoped to partner with a company that shared our values, especially concerning employees, customers, and community. We believe Bliffert Lumber does that and more," said Steve Vanderploeg, president of Oostburg Lumber Company.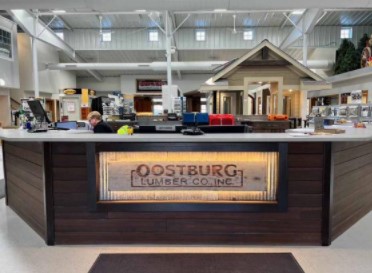 Oostburg Lumber joins Bliffert Lumber & Hardware.
"A large firm that operates as a family-run business, Bliffert brings buying power and expertise that should allow Oostburg Lumber to operate as a premier supplier of building materials for many years to come," said Vanderploeg.
Oostburg Lumber provides a design department that designs decks, basement/home remodels, home additions, kitchens/baths, as well as new home designs, the firm said.
"Some of the Oostburg ownership retired and some bought into Bliffert," said Eli Bliffert. "It was an asset purchase. The name, website and staff are all remaining." The transaction closed in November 2021.
Since incorporation in 1904, Bliffert Lumber & Hardware, based in Sturtevant, Wis., near Milwaukee, has served contractors and homeowners in Southeastern Wisconsin. This fifth generation of family ownership has eight locations.