Catch Your First Pitch of the BCMC Series with 4Ward Solutions at Booth #619
Date posted
October 3, 2021
Originally Published by: 4Ward Solutions Group — October 3, 2021
SBCA appreciates your input; please email us if you have any comments or corrections to this article.
When you step onto the BCMC Series field this week in Omaha, NE, the team at 4Ward Solutions Group will be ready to throw you solution after solution that will drive your business to the next level.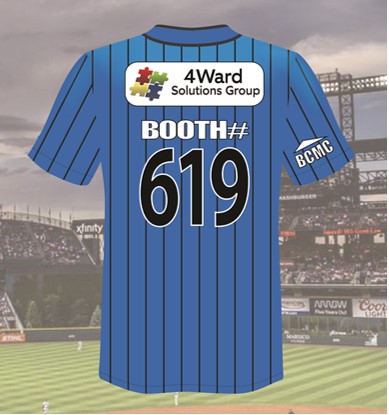 In the lineup are:
Live demos of our 4Ward 3D Process Modeling system
Demos of the Moducore software system
Offsite & Component Manufacturing Experts
Design management solutions built for your team
Interim & Full-Time management solutions for companies
Robotic & Automation experts to assist you with the next step in your business
Industry leading Six Sigma & Lean programs
Labor solutions programs for your business
New products to take you to the next level such as the revolutionary Spray-R, Hempwood and Hempcrete
Team GM, Ben Hershey said "This years BCMC Show is one of our biggest yet as our in-house, non-referral, team continues to grow where the solution needs of our customers has taken us. We are excited about the opportunities around 3D imaging and how that helps our customers." Team Coach, Owen Eldridge said "When you walk onto the BCMC field, 4Ward is your solution team to provide the level of service you need. Whether you are starting a new facility or want a solutions expert to help grow your current facility, the team at 4Ward Solutions Group is there for you."
To find out more, contact the 4Ward team at info@4WardSolutionsGroup.com or stop by Booth #619 at the BCMC Show in Omaha, NE October 5-7.
About 4Ward Solutions Group, LLC
4Ward Solutions Group provides solution services and consulting to the building industry including Offsite/Panelized, LBM, Structural Components, Millwork, Modular/Manufactured Home, SIP, and Lumber Mill companies. Solutions include Consulting, Interim or Fulltime Management, Design, Labor, Software Development, Robotic Solutions. You can reach 4Ward Solutions Group at info@4WardSolutionsGroup.com and through our website at 4WardSolutionsGroup.com.
#Go4Ward #Offsite #OffsiteManufacturing #IndustrializedConstruction
#4WardSolutions #4Ward360 #GoLean