Chicago Contractor Faces $277K in Fall Protection Fines
Date posted
November 23, 2022
Originally Published by: OSHA — November 10, 2022
SBCA appreciates your input; please email us if you have any comments or corrections to this article.
Three times in four months, federal safety inspectors observed workers employed by a Calumet City roofing contractor exposed to deadly fall hazards at job sites in Lake Zurich and Wheeling. In each instance, the company's foremen on site failed to protect workers from known hazards as they did residential framing work on new homes under construction.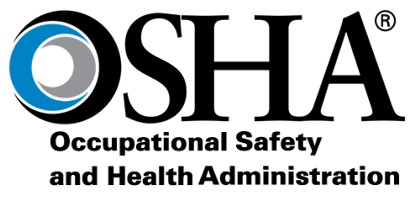 Following three investigations by the U.S. Department of Labor's Occupational Safety and Health Administration, Araujo Construction Corp. faces $277,524 in proposed penalties after workplace safety inspectors identified two willful, four repeat and six serious violations on May 5, Aug. 22 and Sept. 14, 2022.
On May 5, OSHA inspectors informed company officials and a foreman at the Lake Zurich site that they were violating federal law by allowing employees to work at heights of more than 30 feet without fall protection. On Aug. 22, inspectors returned to Lake Zurich to find Araujo's workers again exposed to the fall hazards. Then on Sept. 14, OSHA inspectors found the company committing similar violations in Wheeling as employees worked at heights over 15 feet. OSHA requires that guardrail, safety net or personal fall arrest systems, or some combination of these, be used during roofing activities at 6 feet or more above lower levels.
The agency also determined that Araujo Construction Corp. allowed workers to use ladders improperly and work on evaluated platforms without fall prevention, such as rails and kickboards. The company also failed to make sure workers using air-powered nail guns wore eye, head and face protection, and did not provide training on safe use of forklifts.
"Despite being warned by OSHA inspectors in May about their failures to protect employees from falls as federal law requires, Araujo Construction Corp. continued to show a callous disregard for the safety of its employees during two inspections in August and September," said OSHA Chicago North Area Director Angeline Loftus in Arlington Heights, Illinois. "If this company refuses to comply with OSHA and industry-recognized safety regulations, we will use our enforcement powers to hold them accountable before an Araujo worker needlessly suffers serious and potentially debilitating injuries or worse."
The Bureau of Labor Statistics reports that 1,008 construction workers died on the job in 2020, with 351 of those fatalities related to falls from elevation.
OSHA's stop falls website offers safety information and video presentations in English and Spanish to teach workers about fall hazards and proper safety procedures.
The company has 15 business days from receipt of its citations and penalties to comply, request an informal conference with OSHA's area director, or contest the findings before the independent Occupational Safety and Health Review Commission.