Dealers Lobbying to Pass Housing Credit Bill by Dec 16
Date posted
November 29, 2022
Originally Published by: HBS Dealer — November 28, 2022
SBCA appreciates your input; please email us if you have any comments or corrections to this article.
The National Lumber and Building Material Dealers Association has put out a call to membership for the Affordable Housing Credit Improvement Act.
With the 2022 midterm elections over, House and Senate lawmakers have returned to Washington for the final weeks of the 117th Congress.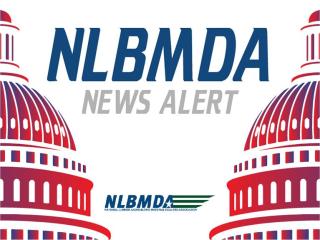 The NLBMDA said "now is the time to step up the pressure and advocate" for the Affordable Housing Credit Improvement Act (H.R. 2573/S. 1136), legislation that is on the cusp of passing with broad bipartisan support.
According to the NLBMDA, this is a key priority for the lumber and building materials industry that would build and preserve more than two million housing units over the next decade by providing a 50% increase in allocations for the Low-Income Housing Tax Credit and boosting the number of affordable housing projects that can be built using private activity bonds.
With 197 House and 34 Senate bipartisan cosponsors, there is strong support for the Affordable Housing Credit Improvement Act in Congress and both parties have increasingly expressed interest in affordable housing issues, the NLBMDA said.
The best opportunity for passage is attaching it to the upcoming omnibus spending package, a bill to fund the government that must pass before Dec. 16.
NLBMDA is actively lobbying lawmakers on Capitol Hill to include this legislation in the omnibus spending package, and has a grassroots action alert that allows members to email Congress in support of the bill.

The NLBMDA asks that members contact their member of Congress in support of the act.