Demand Shifting from Owning to Renting
High home prices and rapidly rising mortgage rates have created a rosy backdrop for the rental sector, with many prospective home buyers now priced out of homeownership or forced to purchase a smaller home in a less desirable area.
A little over a year ago, the monthly cost of owning (as we calculate it*) and renting were virtually identical. Now, owning a home costs $839 more per month than renting. This differential is almost $200 higher than at any time since the turn of the century.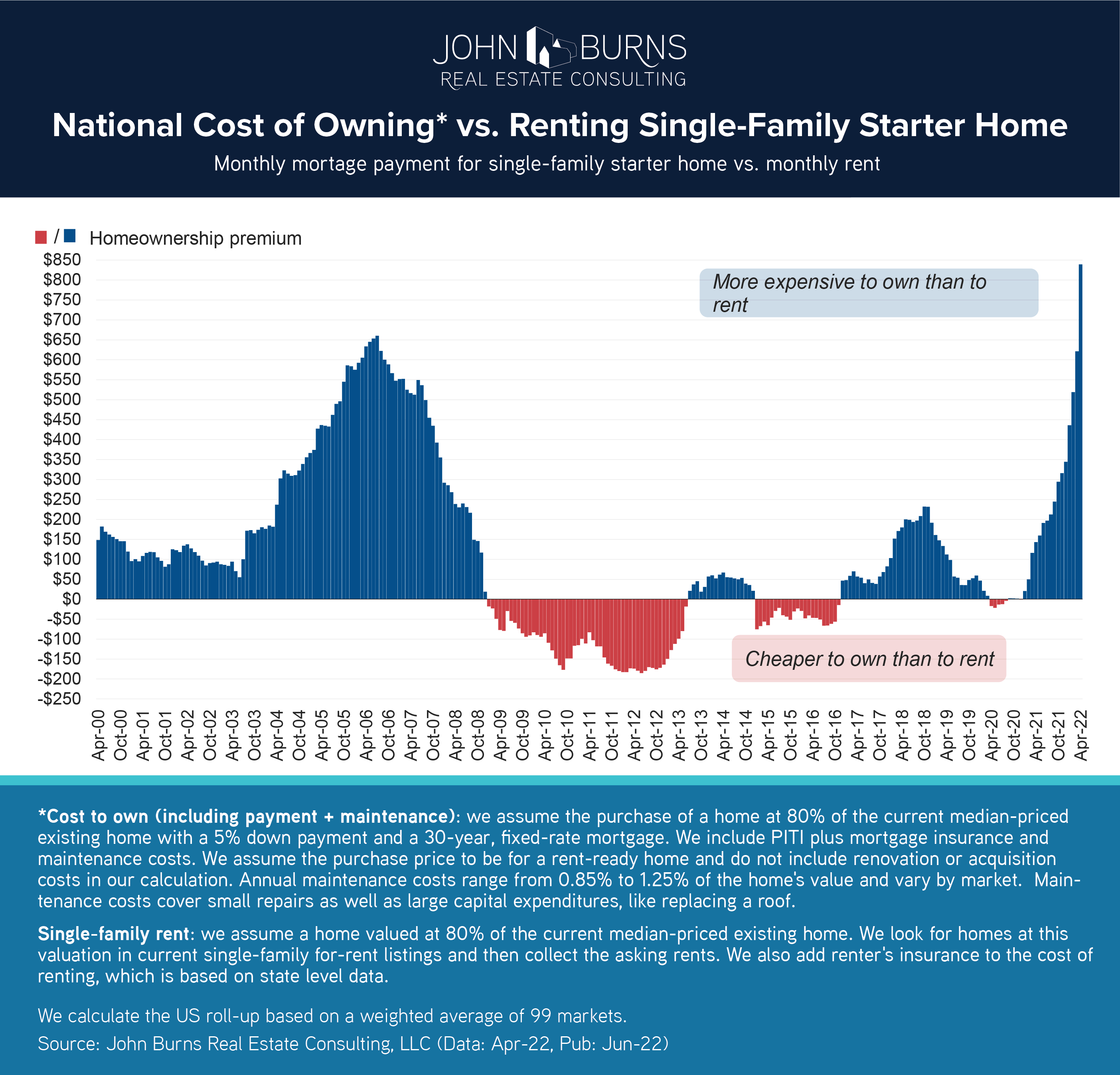 While rents have been rising too, the disparity between rising homeownership costs and rising rents has been greatest where home prices have accelerated the most. Raleigh-Durham, Nashville, Denver, Tampa, and Phoenix have all witnessed the biggest disparity in increasing homeownership versus rental costs, as shown below. We expect rental demand to be particularly strong in these 5 growing markets this coming year.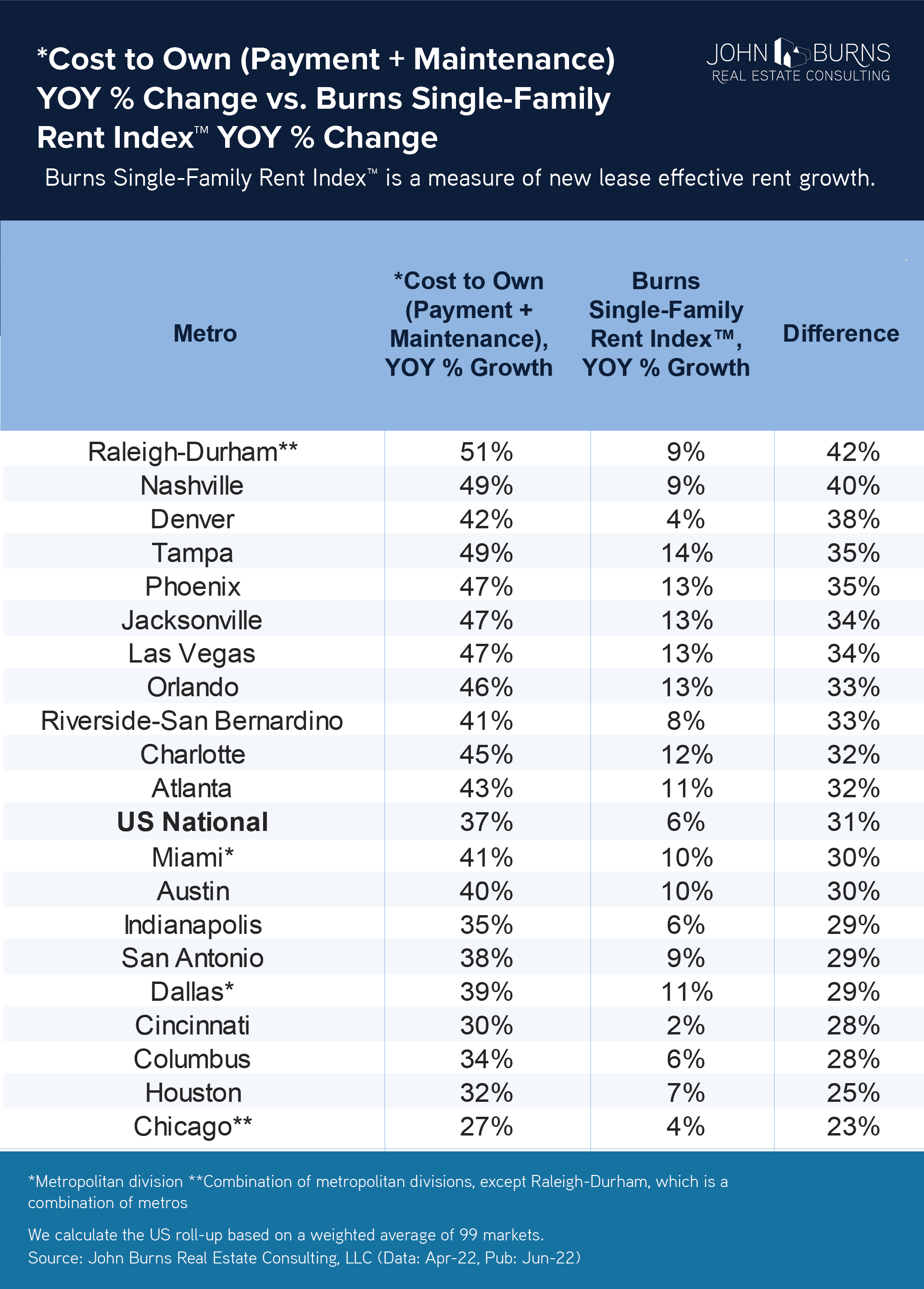 With demand now shifting toward renting, home builders who were once reluctant to sell to rental home investors are now soliciting offers from investors. Strong demand from investors will provide additional support to today's home prices.
As the market continues to evolve, we hope to give our clients clarity on how to make the best investment decisions and give insight on where the market is headed with our housing and economic forecasts. To learn more about the single-family rental and/or build-for-rent market, fill out this form or contact Danielle Nguyen, and we can show you our research membership content or put you in touch with the right consultant.
*Cost to own (including payment + maintenance): we assume the purchase of a home at 80% of the current median-priced existing home with a 5% down payment and a 30-year, fixed-rate mortgage. We include PITI plus mortgage insurance and maintenance costs. We assume the purchase price to be for a rent-ready home and do not include renovation or acquisition costs in our calculation. Annual maintenance costs range from 0.85% to 1.25% of the home's value and vary by market. Maintenance costs cover small repairs as well as large capital expenditures, like replacing a roof.
Single-family rent: we assume a home valued at 80% of the current median-priced existing home. We look for homes at this valuation in current single-family for-rent listings and then collect the asking rents. We also add renter's insurance to the cost of renting, which is based on state level data.