Director's Message: Hello!
Date posted
September 13, 2021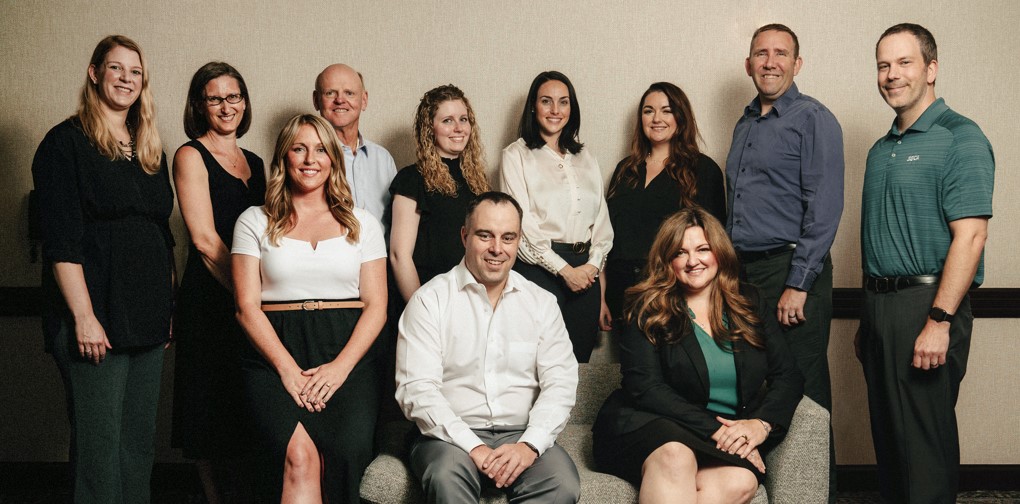 Component industry, meet our new SBCA staff! Interacting with them daily, I know our staff is anxious to meet you as well. The following pages of this issue are dedicated to SBCA, and it's a great way to help you learn more about our staff and the many new ways they are helping deliver value to the industry. Many of the names and faces you will likely recognize as industry stalwarts, but some will be new as they embark on their journey in the component industry.
First off, I just want to say the talent on this staff is world class and I'm excited for the component industry to see the results of their hard work over the next several years. We've adopted a "distributed workforce" model that enables us to search high and low, all over the country to find the absolute best fit for each staff position, as well as a good fit alongside their fellow teammates. With a distributed workforce, everyone permanently works from home so long as they have internet access and reasonable accessibility to air travel to attend open quarterly meetings (OQMs), BCMC, and other SBCA-related events.
There can be challenges with a distributed workforce, but the benefits far outweigh the obstacles. For one, it allows SBCA to be significantly more efficient with its resources. SBCA no longer has the burden of a physical space to lease, own, or otherwise account for. SBCA's revenues are then better invested in products and services with significant member benefits like Digital QC and SBCA Academy, our learning management system (see page 30). As such, our staff has adopted several technological advancements that allow us to remain well connected to each other and, as a result, better connected to our members.
For the positions we hired late last year, we received literally hundreds of candidates. I attribute that response to a combination of SBCA being a great opportunity for potential employees and a little bit of a secret sauce. Yet, the tool that was most valuable in shaping our team and narrowing down all those candidates is the Predictive Index. Using the PI allowed us to craft job descriptions and ideal profiles for individuals who would best fit our team. With that lens, we were able to efficiently evaluate the resumes of several candidates for each position and narrowed the field of candidates down to those we reached out to for an informal one-on-one conversation, followed up by a series of interviews.
PI allowed us to have the big picture of team dynamics and how adding any combination of individuals would impact the overall team chemistry. We analyzed the PIs of those who joined SBCA from the former management company and had a reasonable understanding of how the new hires would contribute well to the team. This approach, combined with getting to know the candidates throughout the one-on-one interview process, led to the formation of a very well-formed team eager to help SBCA's members succeed!
If you get the opportunity to watch this team work together as I have, you will see something special. Throughout my life I've been part of numerous teams and had the opportunity to keenly observe how very successful teams operate. The best teams are comprised of individuals who know their role, strive to excel in those roles, understand the roles adjacent to theirs, and are willing to help or extend their roles in times of need to overcome challenges. In our relatively short time together I've seen this occur multiple times, which excites me for the potential of this team and the quality of work they will perform for SBCA, and the benefit of members and the industry as a whole!
When we meet once again at BCMC this year, I encourage you to stop by the SBCA booth and get to know as many of our staff members as possible. Rather than having a huge display of the variety of awesome products and extensive services SBCA offers its members, we are focusing on our team and encouraging attendees to get to know everyone on the SBCA staff. You'll quickly notice the talents and professionalism of these individuals, and I hope you'll develop long-term working relationships that will lead to lifelong friendships.
So please read through the following pages to learn more about our new staff and all the newest developments at SBCA. Then stop by the SBCA booth at BCMC, introduce yourself, and let us know how we can help improve your business and the greater component industry!
Jess "Mad Dog" Lohse,
Executive Director