DOL Moves Ahead with Prevailing Wage Rule Changes
Date posted
August 9, 2023
Originally Published by: Construction Dive — August 8, 2023
SBCA appreciates your input; please email us if you have any comments or corrections to this article.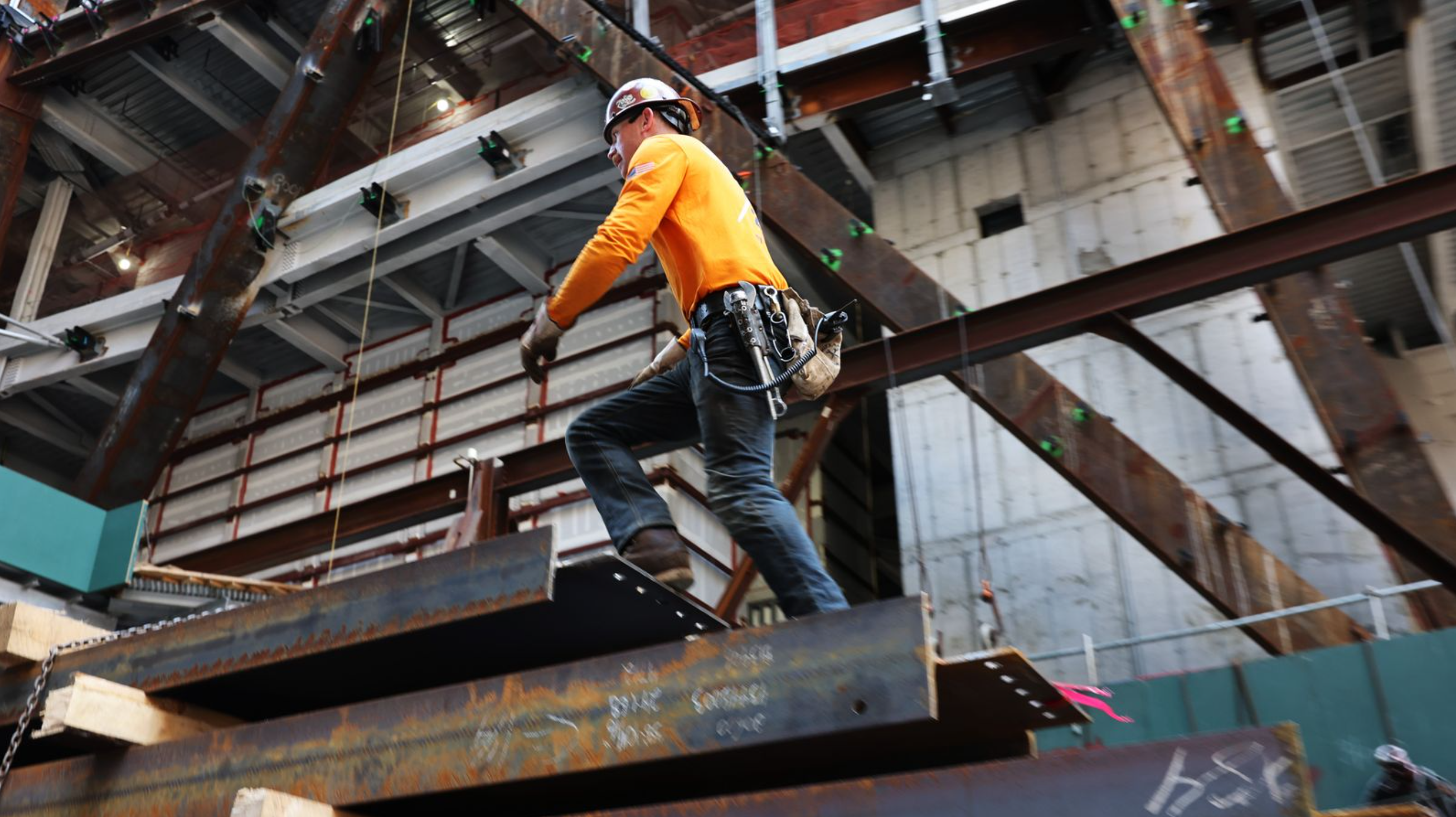 A worker prepares steel for a crane at a New York City jobsite on May 18, 2023. A new regulation aimed at increasing construction wages was announced by the Department of Labor on Tuesday.
Dive Brief:
The Department of Labor announced Tuesday that it will publish a rule updating the Davis-Bacon Act, which sets the prevailing wages contractors must pay workers on federal projects.
The rule, first announced in March 2022, will restore the DOL's definition of prevailing wage to make it equivalent to the wage paid to at least 30% of workers, rather than 50% of workers, in a given trade in a locality, according to a White House fact sheet.
The move is aimed at raising the hourly earnings of workers for prime contractors and subcontractors on projects that receive federal funding through legislation such as the Infrastructure Investment and Jobs Act and the CHIPS Act, but construction groups said it will raise the cost of infrastructure projects for taxpayers.
Dive Insight:
The Davis-Bacon Act, originally passed in 1931, uses pay surveys administered by the DOL to set the prevailing wage in a federally funded project's location. The process can be complicated and cumbersome for contractors and has elicited concerns that it skews wage rates.
Under the current process, at least 51% of surveyed wages need to be within a "same or similar" margin. If they're not, the weighted average — as opposed to a simple average — of all wages is used. That means more frequent occurrences of low wages could drag down the overall rate.
To remedy that, DOL's rule returns to the system used until 1983, when the last changes to the act were made during President Ronald Reagan's first administration. At that time, the overhaul was viewed as a major blow to organized labor.
Process changes
The new rule also makes the process of updating prevailing wage rates easier, according to the DOL, by giving the department the authority to adopt prevailing wages determined by state and local governments, issue wage determinations for labor classifications where insufficient data was received through its wage survey process and update outdated wage rates.
Lastly, it adds an anti-retaliation provision in contract clauses to protect workers who raise concerns from being fired or punished. It also strengthens DOL's ability to withhold money from a contractor in order to pay employees their lost wages.
The new rule is sure to face legal challenges, according to Roll Call.
The announcement was made Tuesday morning in Philadelphia by Vice President Kamala Harris and Acting Labor Secretary Julie Su, who also met with union construction workers and national and local union leaders.
Later, the officials were expected to receive an on-site briefing at a construction site at the I-95 interchange with the Betsy Ross Bridge, near the site of a major roadway collapse earlier this summer.
Strong reaction
Contractor groups voiced strong opposition to the announcement. Associated Builders and Contractors, which asked the administration to withdraw the proposed rule shortly after it was announced, said it increases regulatory burdens on small businesses, new industries and public works projects.
Ben Brubeck, ABC vice president of regulatory, labor and state affairs, called Davis-Bacon rules a "regulatory boondoggle" known for increasing the cost of construction, discouraging competition from small businesses and diminishing the value of taxpayer investment in government infrastructure projects, in an email to Construction Dive.
The DOL said it will mean thousands of extra dollars per year for more than 1 million workers and noted its far-reaching effects.
"These numbers will continue to grow given that nearly all of the significant construction programs contained in the IIJA, CHIPS and Science Act and Inflation Reduction Act require or strongly incentivize the use of Davis-Bacon prevailing wages," the White House statement read.