Don't Put Off the Hard Conversation
Date posted
April 19, 2022
"I know it sounds weird, but we really need to enjoy this season we are going through right now, because it isn't going to last forever," says Scott Ward, principal at Southern Components, Inc. "We have to take advantage of these good times."
BCMC Session: Getting Paid for What We Do
Speakers:
Luke Wiesen and Joe Roh, Truss Craft-Nebraska
Scott Ward and Darryl Hooper, Southern Components, Inc.
sbcacomponents.com/bcmc2021-sessions
Fellow presenter, Luke Wiesen, general manager of Truss Craft-Nebraska, took Scott's comments to heart during their BCMC education presentation. "I lived through the last boom and then wallowed through the bust. I thought I had seen it all until these last two years with COVID and the lumber market," says Luke. "Now, because of constraints on lumber, plates, and people, I'm having to turn away work. It just goes to show there will always be something to overcome."
In the current cycle, demand for structural building components is greater than supply in most markets, which presents component manufacturers (CMs) with a rare opportunity. "Through the downturn, I think many of us gave up a lot of control in the relationship with our customers because we were desperate for business," says Scott. "I think now is the time to take a bit of that control back and present ourselves to our customers more as partners than as just suppliers. We need to be talking about how we can mutually grow together and prosper."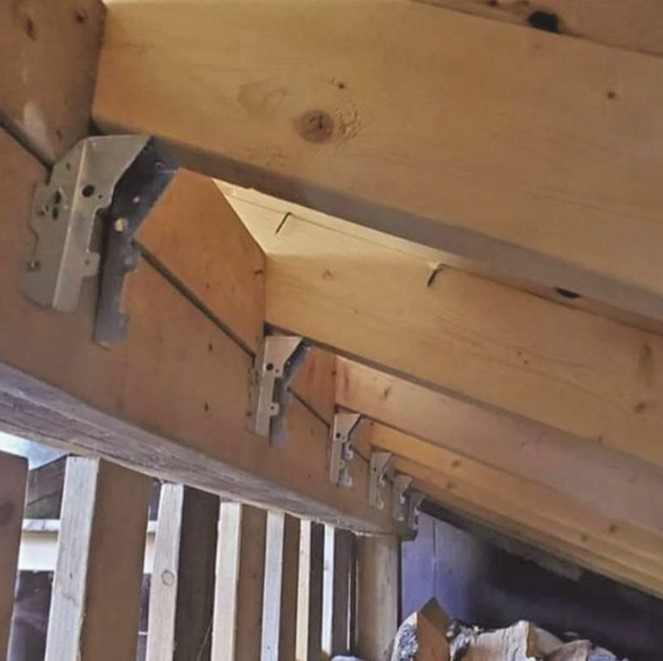 Who pays to fix this mess? How much of the cost would you cover to keep a customer happy?
Scott and Luke argue that one good place to begin is to look at all the products and services you provide to your customer for free. From last-minute design changes and unanswered RFIs to installation errors and truss repairs, they both walked through numerous examples of how customers typically come back to CMs asking for help without compensation. "Darryl and I finally sat down and took a hard look at what that was costing us," says Scott. "Frankly, I was embarrassed by the number we arrived it. It was clear something had to change."
The final step may be having a difficult conversation with your customer about policy changes and the need to charge for certain services, but it all starts by going through the process Scott and Darryl went through. "You need to collect the data on what your company is giving away and figure out what that's costing you," says Luke. "Only then can you make good decisions about what you need to begin charging for. The conversation with your customer will go better if you can be honest about how much it was costing you to give something away for free."
Both men agreed that now is the time to defend your business, and its employees. If you don't have those tough conversations today, you may miss the opportunity to have them later.