Drexel Building Supply Acquires McMahon, Expands in Wisconsin
Date posted
February 14, 2023
Originally Published by: HBSDealer — February 10, 2023
SBCA appreciates your input; please email us if you have any comments or corrections to this article.
Drexel Building Supply said it plans to expand its footprint to Kewaskum, Wisconsin.
The move arrives after Drexel's recent announcement that it had acquired McMahon & Co., a custom door manufacturer. Located only 6 miles from Drexel's headquarters in Campbellsport, Wisconsin, the facility will continue to manufacture quality products customers have come to expect out of McMahon & Co, the dealer said.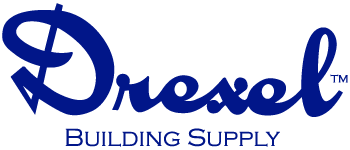 Drexel Building Supply operates nine locations in Wisconsin.
"We saw an opportunity to go direct to our consumers with the acquisition of McMahon and have been elated over the experience we have had working with the McMahon team," said Joel Fleischman, president of Drexel Building Supply. "As we continue with our strategy of growth and vertical integration we became excited about the opportunity to grow with the Village of Kewaskum."
With an initial expected employment of nearly 100 team members, Drexel Building Supply is anticipating breaking ground in 2023 on a plot of land within a new industrial park Drexel and the Village of Kewaskum are dubbing the "Blue Door District".
The Blue Door District will be located on the north end of the Village along HWY 28 approximately one-half mile west of US-45.
Construction will include a 200,000-plus-square-foot building that can be expanded in the future.
In addition, Drexel has ownership of remaining lands within the Blue Door District and will be actively recruiting for quality neighbors. This project is subject to the creation of a Tax Increment Financing District (TID), land annexation and a mutually agreed upon developer's agreement, Drexel said.
In 2022, the Village of Kewaskum and Drexel Building Supply began conversations about the possibility of locating a new facility within village limits.
"Kewaskum has an increased focus on what the future of the vllage will look like," said Adam Gitter, village administrator. "Having a distinguished company, such as Drexel, investing in our community is exciting on many levels. Not only will this provide ample job opportunities and have a positive impact on the Village financially, we are also showcasing that Kewaskum is a destination for quality business growth and expansion."
Drexel Building Supply said it is actively recruiting to fill positions at the new facility in Kewaskum, Washington County, as well as their other locations.
The dealer operates nine Drexel locations: Amherst, Berlin, Campbellsport, Columbus, Jackson, Kiel, Little Chute, New Berlin, and Wrightstown Wisconsin.
Drexel Building Supply was named the 2018 ProDealer of the Year by HBSDealer.