Editor's Message: A Generous Opportunity
Date posted
March 15, 2023
Consider SBCA's new Foundation & Endowment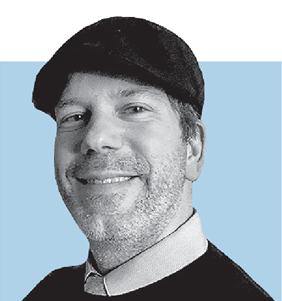 I've always been astounded by the generosity of the men and women I've met in the component manufacturing industry. It's filled with individuals who willingly give their time, financial experience, or knowledge, for the benefit of others.
When Joe Hikel, owner of Shelter Systems Limited, spoke passionately about the creation of the SBCA Foundation & Endowment and his desire to get it off the ground, it synched with what I've come to know about him and his fellow component manufacturers (CMs). What amazed me was that Joe, Gene Frogale, Ben Hershey, Jack Dermer, and Roger Helgeson had already committed to donating $250,000 each and serving as charter trustees of the foundation. If five men could commit over $1.2 million, what amount could the rest of the industry achieve?
The SBCA Foundation & Endowment is a wholly owned subsidiary of SBCA and a 501 (c)(3) entity. Donations to the foundation are tax deductible for both corporations and individuals, an option that hasn't been widely available to our industry.
Its mission is, "Giving back to our community through philanthropic avenues to improve housing related opportunities for the disadvantaged." Following the wishes of the Board of Directors, the foundation's first grant will be to an organization with which our industry has a longstanding relationship, Operation Finally Home (OPFH). OPFH works with builders and the entire supply chain to provide mortgage-free homes to wounded veterans, first responders, and their families. Having worked with the organization for almost a decade, I can attest that it has made a meaningful impact on the lives of many who have given a lot to their country.
One of the most miraculous things about OPFH is that one generous donor completely covers the cost of its administration and overhead. That means all financial and in-kind contributions go 100 percent to the recipients. Joe made it clear that donations from the foundation will target similar non-profits, whose donations go predominantly to those in need and not towards covering administrative costs.
This is the perfect opportunity to show your generosity and give back to our community. If you're interested in pledging a gift, go to sbcacomponents.com/sbca-foundation.
Sean D. Shields, Managing Editor