President's Message: Don't Ignore Your Own Backyard
Date posted
March 15, 2023
SBCA's state chapters offer unique value that shouldn't be overlooked.
I am a firm believer in the value of SBCA's state and regional chapters. I have benefited from my involvement with the Capital Area Chapter of SBCA for quite a few years and believe that every component manufacturer (CM) can receive the same benefits.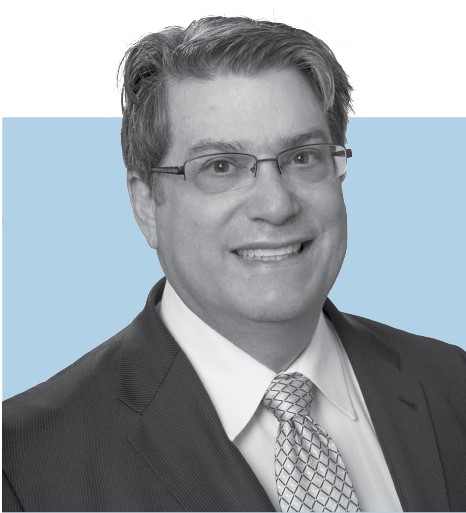 Unfortunately, during the housing downturn of the last decade, many SBCA chapters languished, as CMs either turned inward to keep their businesses operating or closed their doors altogether. Many chapters lost their longtime leadership to retirements and company closures, and the relationships that had been built up over previous decades were lost. I think this is one of the unspoken tragedies of the prolonged downturn that impacted our industry.
State chapters originally sprung up across the country in the 1970s and 80s to bring CMs together in an effort to combine forces in growing market share. They provided CMs a collective voice in many regions as they sought to convince builders and building inspectors alike to accept trusses as an alternative approach to stick-framing roofs. As we celebrate SBCA's 40th anniversary this year, it's easy to forget that several of SBCA's chapters predate the association itself.
There are several benefits to having a strong national association like SBCA to represent our industry's best interests and pooling our entire industry's resources to develop state-of-the-art programs such as Digital QC and comprehensive risk management tools such as BCSI and jobsite packages. However, state chapters can also play an important role in monitoring and responding to local challenges and opportunities.
Building codes are a perfect example. While SBCA, in concert with the Truss Plate Institute (TPI), can be an effective voice for the industry in the development of model codes on a national level, state chapters are better situated to track local amendments and irregular enforcement activities. State chapters in Texas, Iowa, and Wisconsin are incredibly good at this and can act as models that other chapters can follow to bring competitors together to solve a common challenge.
State chapters can also play a role in getting access to reliable market information and insight into local trends. The Northwest Truss Fabricators Associations and my own chapter have learned a great deal from bringing in experts from John Burns Real Estate Consulting (JBREC) to gain a better understanding of the housing and economic trends that are impacting our current and future orders. It would be cost-prohibitive for individual companies to gain access to the wealth of data JBREC has to offer, but as a chapter it provided significant ROI.
The featured speakers don't have to be limited to economists. Over the years, several chapters have brought in speakers from state OSHAs to talk about safety and compliance issues. Officers from state departments of transportation and highway patrols have provided comprehensive training on truck pre-trip inspections, roadside inspections, and best practices for using electronic logs.
In addition to bringing in outside speakers, chapters have always benefited from tapping the knowledge and expertise of SBCA's staff to gain a better understanding of how to get the most out of our association membership. Whether it's addressing quality control, financial training, risk management, or workforce development, SBCA offers a wide array of resources and tools that many of us don't take advantage of simply because we aren't aware of them. Inviting staff to a chapter meeting to talk through these best practices is always worth the time investment.
Let's not forget about relationships! Competition is fierce in northern Virginia where I do business, and many of my competitors are involved in our chapter. Having the opportunity to check our competitor hats at the door and spend time talking about our mutual challenges and opportunities are incredibly valuable. In fact, I've been able to build friendships with other CMs in my region that have helped me make connections, overcome obstacles, and succeed where I may have failed without their insight and/or help.
If you want to get involved in a state or regional chapter, it's easy! Give SBCA staff a call today (608-274-4849) and they can get you connected today.
Gene Frogale, SBCA President