Editor's Message: Gain a Broader Perspective
Gaining access to good data takes just a little effort
When I was in my mid-twenties, I aspired to work in public policy. I went back to school, where I took two semesters of "quantitative analysis," which is a fancy way of saying "statistics." Over the course of those two semesters, I learned about the incredible power of robust data sets and good analysis.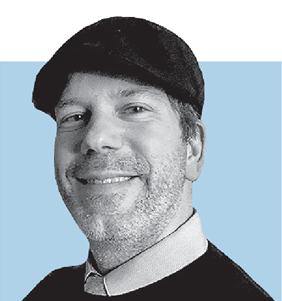 While the adage, "You can make numbers say anything you want," is true, accurate number crunching can give you insight into a larger truth than you can observe from your individual perspective. When your limited view allows you to successfully navigate the challenges in front of you, there's no real motivation to seek a broader one. But when you have had a crazy year like 2021, and the promise of a wilder one in 2022, getting a glance at the larger truth is invaluable.
This is why SBCA has worked so hard over the past year to build collaborative relationships with credible, data-based organizations such as Home Innovation Research Labs (HIRL), an independent subsidiary of the National Association of Homebuilders. For decades, HIRL has gathered a massive amount of information from its primary customers. Through its experience-based questions, HIRL gathers information about both current residential construction practices and the preferences of builders going forward. Statistical accuracy depends on robust participation, and HIRL is able to achieve that many times over, allowing it to break down its market-share analysis all the way from national trends to the state and local level.
While HIRL excels at examining where we have been and where the market is right now, SBCA has turned to another group to help us gain a clearer picture of the near-term landscape. John Burns Real Estate Consulting (JBREC) has earned its reputation as the best in the business of gathering data on real estate, economic conditions, and the residential supply chain to draw conclusions about what may happen next. SBCA is now partnering with JBREC to incorporate the component manufacturing industry into its data-driven view of the residential building material supply chain. It's long overdue, and it's clear that JBREC's analysis will improve further with input from companies such as yours.
How do these partnerships benefit you? With access to HIRL's treasure trove of data, SBCA can provide a clearer perspective on market share growth and areas of opportunity for CMs down to the metro level. SBCA plans to make data and analysis available through articles, podcasts, and presentations at SBCA chapter meetings in 2022. Access to JBREC's expert forecasts and analysis is now only a few minutes away from any CM as well. All you need to do is take part in the quarterly SBCA/JBREC survey. You can sign up to participate at sbcacomponents.com/jbrec.
Beyond these housing-related data sets, there is great value in gaining perspective about specific aspects of the component manufacturing industry. For years, SBCA has asked CMs to participate in the Wage and Benefit and Financial Performance surveys. This magazine has also sent out hundreds of brief online polls in an effort to understand timely practices and trends within the industry. SBCA is currently looking at how to collect some of this data in a more efficient and user-friendly way. But it will remain incumbent on a critical mass of CMs to participate in these data collection efforts in order to fathom the larger truth.
You can start by signing up for the JBREC survey today. It will yield immediate perspective by way of JBREC reports. Then, you can branch out by participating in SBCA's surveys, which will give you an industry-specific perspective you could never gain on your own. Being aware of those bigger truths will make you better able to navigate the rough year ahead.
About the Author: Sean D. Shields, Managing Editor