Editor's Message: Housing's New Long Game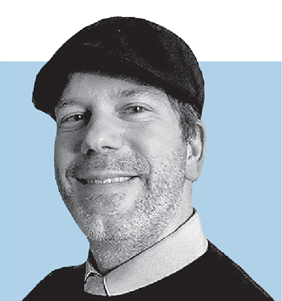 SFR is a trend worth paying attention to and taking action
The multi-family residential market has always been split between build-to-sell and build-to-lease. The end goal, short-term profits versus long-term annuity payments, impacts everything from funding sources to construction contracts. Traditionally, single-family residential has not faced the same dichotomy, operating on a build-to-sell model. However, this seems to be changing rapidly, and it is creating a new opportunity for everyone in the single-family construction supply chain.
When the housing market bubble burst in 2008, a virtual tsunami of foreclosures hit the open market at pennies on the dollar. No one inside the residential construction industry was immune to the carnage, but it created a unique opportunity for outside investors. Private equity giants like The Blackstone Group realized the financial windfall possibilities early on, when the housing market eventually recovered and poured $9.6 billion into scooping up nearly 50,000 distressed properties across the country in 2012.
Just five years later, Blackstone raised over $1.54 billion in the initial public offering for Invitation Homes, its real estate investment trust (REIT), showing there was a genuine appetite for portfolios built on for-rent, single-family (SFR) homes. That interest has caused many other companies and REITs to enter this market and transition it from just buying distressed properties to building their own homes. According to research done by John Burns Real Estate Consulting (JBREC), in the first quarter of 2021 over $5.7 billion was invested in the SFR market!
Just like with the multi-family market, the shift to a long-term, annuity-based revenue stream through a single-family portfolio has an impact on the decision-making process for the developer. For instance, in a discussion with Todd Tomalak, a principal at JBREC, he points out, "SFR developers are generally willing to spend more on materials and construction costs if they can prove it adds longer-term value. It also means these builders are less afraid to break the mold and try new and better building products."
Tomalak also points out that SFR investors present an attractive buyer for traditional home builders, offering an alternative way to sell unsold or less attractive homes in larger community developments. Tomalak says, "This means there's less risk to builders if mortgage rates were to jump, which causes cancellations from traditional buyers due to a spike in mortgage rates."
Finally, SFR has another important impact at the margins of housing: it is boosting home prices and reducing availability for active single-family buyers. The imbalance between supply and the ongoing surge in demand means builders will continue to be desperate for solutions that will allow them to bring finished homes to market as quickly as possible. This, again, creates a greater appetite for the roof trusses, wall panels, floor trusses and EWP that component manufacturers (CMs) can provide to the market.
It is likely that if you are reading this article close to when it was published, your company currently has more work than it can comfortably handle. So, it is tempting to absorb this emerging trend and file it away. I would challenge you to consider a different approach. In a recent podcast interview I had with Bradley Hartmann, founder of Behind Your Back Sales, he drives home the point that the current desperation being felt by homebuilders presents a very rare opportunity. Hartmann suggests that an enterprising CM could make significant strides in building the customer portfolio of their dreams by reaching out right now and having discussions with their best clients, and the clients they'd like to have, about all the ways in which the CM can be a solutions provider for them. Those who take action now will find a receptive customer base; those who wait may find the need has been filled by a competitor or an entirely different solution.
If you are even a little bit intrigued by this idea, I encourage you to listen to both of Bradley's podcasts at sbcacomponents.com/media.
Author: Sean D. Shields, Managing Editor