Editor's Message: Play Ball!
Date posted
September 13, 2021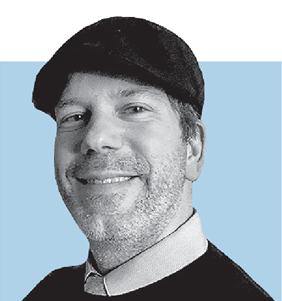 Buy your peanuts and Cracker Jack and enjoy the show.
I can't remember a day of my life when I didn't love baseball. I learned how to swing the bat off a short tee. I learned how to field with my dad's glove. I'm left-handed, but my dad is right-handed, so I learned to throw with my right hand and catch with my left. I remember almost every game from September on during the Milwaukee Brewers' improbable 1982 World Series run. I always enjoyed playing in the field, and eventually enjoyed hitting once I wore contacts and discovered the advantage of peripheral vision. In short, America's Game has always had a piece of my heart.
That's one of the reasons why I was particularly excited when the BCMC Committee decided to embrace Omaha's distinction as the host of the College World Series and choose the "Component World Series" as the theme for this year's show. Not only are there a lot of parallels between the big leagues and our industry, but the nomenclature and unique jargon are a dream come true for anyone who uses words for a living to promote ideas and capture imaginations.
I say all of this because this issue of SBCA Magazine is unique. It is entirely devoted to sharing information on just two topics: the latest developments within the newly restructured SBCA, and all the amazing things that can be seen and experienced at SBCA's annual trade show, BCMC. The motivations behind our decision to focus on these two topics are many and varied, but they can be summed up in one simple phrase: it's time to play ball!
SBCA's GM, Mike "The Hammer" Ruede, does a good job in his president's message (see page 9) giving you context for why everyone involved in the component manufacturing industry should be excited about the upcoming season. His enthusiasm for everything from the SBCA starting lineup to its promising prospects in the minors, from the entertaining schedule it has in front of it to SBCA's chances to win it all over the coming years, is real and it is infectious. Mike makes it clear that he, and the rest of the "ownership" team, have invested heavily to win now and win often. The real beneficiary of that approach is you.
The first section of the magazine will introduce you to SBCA's new skipper, Jess "Mad Dog" Lohse, along with the new staff team and a new slate of association officers. It will also give you an in-depth look into some of the biggest and brightest tools SBCA is implementing to bring you tangible value on a daily basis.
The second section of the magazine is an essential guide for The Show. Everything you want to know about BCMC, from the schedule and lineup of education sessions to a listing of all the show floor exhibitors, is all compiled in one place. If you haven't already, use these pages to plan ahead on where you and everyone on your team needs to be each day of the show to get the most out of your investment.
Finally, know that many of you will receive two copies of this magazine this year. One issue will be delivered to your mailbox by the first of October. The other issue will be handed to you as you register at the BCMC show. Our sincere hope is that between these two hardcopies (not to mention the digital copy emailed to you in mid-September), you will absorb the content between the covers. If you do, I promise you will learn something you didn't know before that will help you get more out of your investment in SBCA and BCMC, both of which are here to help you up your game as you swing for the fences.
Author: Sean D. Shields, Managing Editor