Home Depot: Home Improvement Remains Elevated in Q3
Date posted
November 23, 2021
The Home Depot reported sales of $36.8 billion for the third quarter of fiscal 2021, an increase of $3.3 billion, or 9.8% over third quarter fiscal 2020.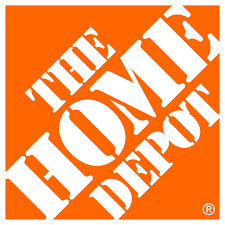 "As evidenced by our strong performance in the quarter, our team continues to do an outstanding job of operating with flexibility and agility," said Craig Menear, chairman and CEO of the Atlanta-based firm.
"Ultimately, this is what has allowed us to respond to the elevated home improvement demand that has persisted," Menear related.
The retailer noted that comparable sales for the third quarter of fiscal 2021 increased 6.1%, and comparable sales in the U.S. increased 5.5%.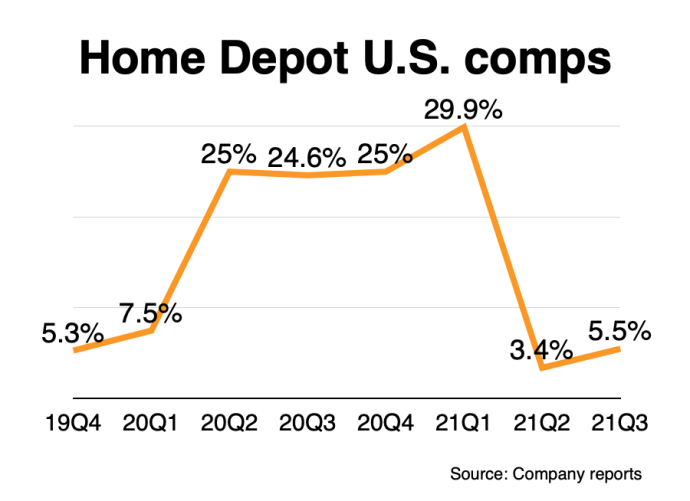 Regarding today's supply chain pressure, Menear pointed out in a Home Depot earnings conference call today that, "most product is already at stores," however, he noted, "there are 95 some ships outside Los Angeles port awaiting dock that have product, so that is an ongoing concern."
Sharing further views on supply's big picture, Menear observed, "this goes well into 2022."
The CEO indicated that The Home Depot will keep leveraging their scale to, as he said, "improve our in-store stocking levels to meet rising demand through Q3 and beyond."
Net earnings for the third quarter of fiscal 2021 were $4.1 billion, or $3.92 per diluted share, compared with net earnings of $3.4 billion, or $3.18 per diluted share, in the same period of fiscal 2020.
For the third quarter of fiscal 2021, diluted earnings per share increased 23.3% from the same period in the prior year, the company added.
At the end of the third quarter, The Home Depot pointed to a total store count of 2,317, up 19 stores from the previous quarter. A spokeswoman said the increase did not represent 19 new home centers, but rather a second quarter investment that included 14 stores from a "small acquisition" in the second quarter.
For a complete report of earnings for The Home Depot go here.