Homebuyer Interest in New Construction Continues to Grow
Date posted
August 1, 2023
Originally Published by: NAHB — July 25, 2023
SBCA appreciates your input; please email us if you have any comments or corrections to this article.
Higher interest rates have led millions of existing homeowners with mortgages under 4% to postpone plans to list their homes for sale, and for many prospective buyers, that supply vacuum has left newly built homes as the only game in town. That is the backdrop behind the strengthening of interest for new homes.
According to the latest Housing Trends Report, between the final quarter of 2022 and the second quarter of 2023, the share of buyers looking to buy new construction rose from 20% to 25%. In contrast, the share interested in existing homes dropped from 39% to 36%, while the share with no particular preference fell from 41% to 39%.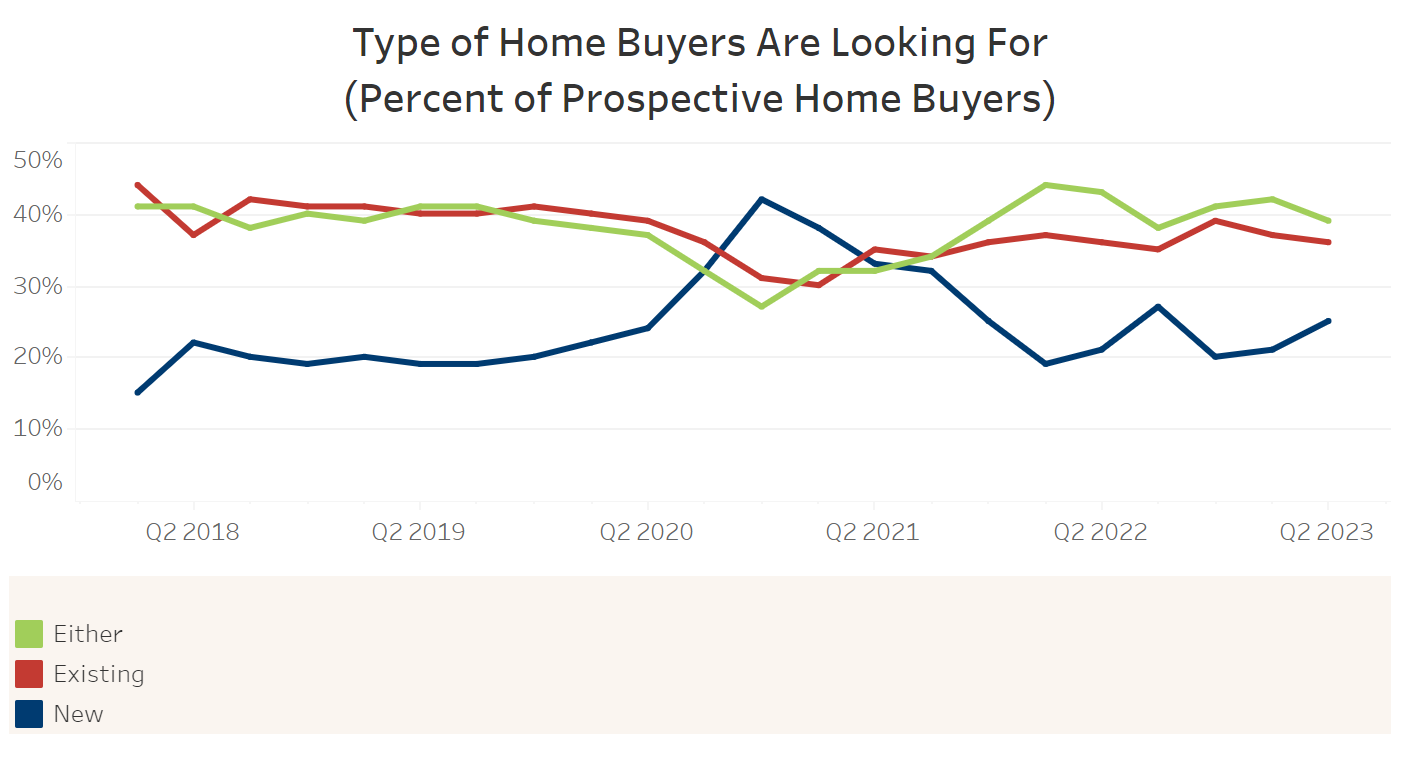 Interest for new homes is widespread. Between the final quarter of 2022 and the second of 2023, all regions saw the share of buyers interested in new homes increase. In the West in particular, the share jumped from 21% to 32%, followed by the Northeast (20% to 24%), the South (20% to 23%), and the Midwest (15% to 18%).