Housing Expert Predicts Market Slowdown Ahead
Originally Published by: HBS Dealer — May 20, 2021
SBCA appreciates your input; please email us if you have any comments or corrections to this article.
If you're a dealer who has benefitted from the surge in residential construction, remodeling and home improvement sales in the past year, now might be the time to put some money away.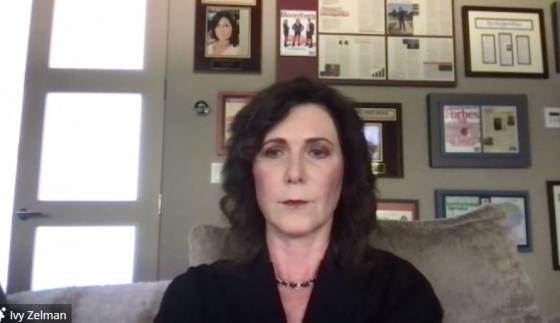 Ivy Zelman
That was one of the messages Ivy Zelman delivered while providing a housing forecast at the 2021 ProDealer Industry Summit, being held virtually through May 21.
Zelman, the CEO of Zelman & Associates and one of the industry's top analysts, said that the housing and home improvement markets have enjoyed a prosperous run; a stark contrast to other industries hit hard by the pandemic in the past year, such as travel and hospitality.
Still, there are hurdles in the industry that include high lumber prices, a supply chain slowdown, and a labor shortage.
"While it's challenging, I'm happy for all of my friends in the industry who have had an incredible ride," Zelman said.
But the analyst said she sees the market reverting in the next few years.
Looking ahead, Zelman said she expects production new home orders to rise by 7% in 2021, just 2% in 2022 and fall by 6% in 2023. Zelman also forecasts single-family starts to increase 16% in 2021 and grow 4% in 2022 before dipping by 5% in 2023.
While the industry is facing a housing supply challenge, Zelman said existing-home sales should increase 10% this year. But she sees just 4% growth next year before falling by 3% in 2023.
Fueling housing supply challenges is a bottleneck of new construction along with inflation, which is forcing some builders to take a step back from new orders.
Additionally, multiple generations are remaining in their homes longer while enjoying and retaining low mortgage rates. And as home prices continue to climb, and with higher mortgage rates on the way, current homeowners are even more reluctant to leave their current residence.

"Homeowners are not going to trade up for another home at a higher rate," Zelman noted.
At the same time, a lack of available lands and lots is holding back builders along with the rising cost of lots. Home builders are being forced to head out further and further from metro markets to new building grounds.
One of the sweet spots of new home construction, the build-to-rent market could also face challenges. Described as the "prettiest girl at the dance," Zelman said market saturation of new single-family rentals could be here soon. "The ramp is coming," she said.
Home improvement spending is likely to drop as well in a post-lockdown economy as consumers find other avenues for spending such as travel and leisure activities as their stimulus dollars begin to run out.
Zelman said she expects home improvement spending to rise 7% in 2021 before falling 7% in 2022, marking a 14-point swing.