Join Us for SBCA's Member Call-a-Thon April 21st
Originally Published by: SBCA Magazine — April 5, 2022
SBCA appreciates your input; please email us if you have any comments or corrections to this article.
p>In the January/February issue of SBCA Magazine, SBCA president Gene Frogale outlined the numerous reasons why he is passionate about growing membership in the association, stating, "I want everyone involved in the component manufacturing industry to be a part of SBCA because I truly believe it will make our industry, and every single business, more professional and more efficient." He also announced his ambitious goal of growing to 800 total members by BCMC 2022 in Columbus, Ohio.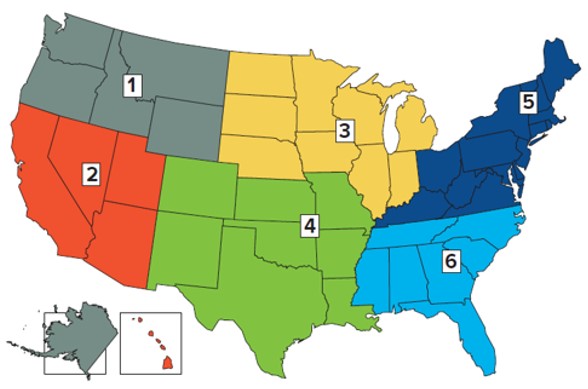 To reach that goal, the SBCA Membership Committee is asking each of the six regional membership teams (see map) to coordinate a Call-a-Thon to non-member companies on Thursday, April 21, 2022. If you are willing to help make calls, please fill out this brief form by April 15th.
After filling out the form, SBCA staff will send you a calendar appointment and get you connected with the captain of your regional membership team. This event does have a fun, competitive element. Points will be assigned on the following basis:
Sign a company up for SBCA membership: 10 points
Add a component manufacturer to your regional team's non-member list: 3 points
Connect with a non-member decision maker (and take down their name): 1 point
Whichever team earns the most points will have bragging rights for the rest of the year and will be promoted in a future SBCA Industry News article!