LMC's Hoops Recognized as SBCA Director and Top Woman Professional
Date posted
September 19, 2023
Originally Published by: HBS Dealer — September 14, 2023
SBCA appreciates your input; please email us if you have any comments or corrections to this article.
Lumbermens Merchandising Corp. (LMC) announced at the start of May that Rachel Hoops, B2B and component sales manager, had joined the Board of Directors of the Structural Building Components Association (SBCA).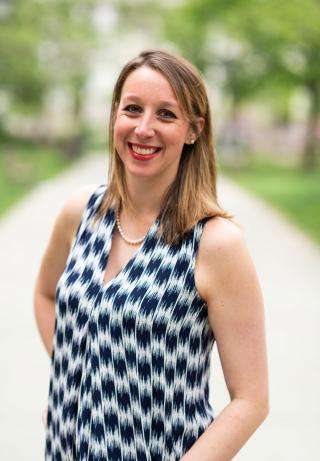 The move arrived after several years of a successful partnership between the two organizations, LMC said.
But the appointment of Hoops is also representative of a female lumber and building materials leader climbing the ranks professionally while demonstrating the significance of Top Women in the industry.
Hoops entered the industry on Jan. 2, 2017 when she joined LMC — the Wayne, Pennsylvania-based lumber, building materials, and forest products buying group.
"It was a new year and a fresh start coming out of the world of fashion retail," Hoops says. Prior to joining LMC, Hoops worked for five years as a supply chain project manager for a fashion retail company within its distribution division.
But Hoops says she recognized that fashion retail wasn't going to work for her in the long run so she went back to the career drawing board.
Previously, the manager knew members of the LMC staff during her undergraduate studies at Penn State. In addition to majoring in Supply Chain, Hoops also studied Wood Products Marketing at the university's Forestry School. While Hoops was offered an internship at LMC, she decided to pursue other options.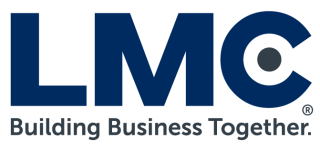 Hoops says that "fate" came into play when years later she saw a job opening at LMC.
After serving as a lumber trader for several years at LMC, Hoops was ready for a "new challenge." And an opportunity presented itself with the launch of a new sales initiative within LMC's lumber division: improving on buying opportunities available to members through components — aka roof and floor trusses along with wall panels.
Part of the plan was to integrate the sale of components to LMC dealers from LMC dealers who already had manufacturing operations.
"Ultimately, this was a huge success," Hoops says. "The idea of having LMC members who manufacture products selling to other LMC members became its own division of sales otherwise known as the B2B department. In addition, this program brought to light the importance of component product category to our lumberyards, and we continue to grow our sales offerings of components to LMC members."
Since Hoops embarked upon this portion of her career journey, beginning in 2019, she has spent a large portion of her time learning everything she could about the structural building components industry.
"Whether it was gaining insight from an LMC member who manufactured these products, a raw material supplier within the component industry, or from a staff member at SBCA, I soaked up as much knowledge as I could to better sell this product to our lumberyards as well as service our members who manufactured this product," Hoops says.
The manager points out that she built the division she oversees from the ground up. "And I'm nowhere near done!"
Regarding her career in the LBM, Hoops says, "This industry truly holds many of the best people I've had the pleasure of working alongside. If you talk to staff at LMC you'll frequently hear about how our members are next to none. I share this sentiment; my job is to service our members and they could not make my job easier or enjoyable."

Hoops' advice to other women seeking careers in the industry is, "Come join us!"
"Though it may appear daunting at first, we have many allies all throughout the industry," she says. "I would not be where I am today without the backing and encouragement of incredible male allies. I am forever grateful for their unwavering support; they continue to push me to be the best I can and enable me to leave my mark on my company and this industry."
Hoops adds: "My advice to other women coming into this industry: once you're here, find your allies and learn everything you can from them."