Lowe's Reports 13% Sales Growth to Pros
Date posted
August 30, 2022
Originally Published by: ProSales Magazine — August 22, 2022
SBCA appreciates your input; please email us if you have any comments or corrections to this article.
While total overall sales declined by 0.1$ billion to $27.5 billion in the fiscal second quarter for home-improvement retailer Lowe's, sales to Pro customers increased by 13%. According to president and CEO Marvin Ellison, the quarter marked the ninth consecutive quarter of double-digit Pro growth for the company. Ellison said sales were "disproportionately" impacted by the company's 75% DIY customer mix. However, Lowe's reported a Pro penetration of over 23% in the U.S., an increase of over 500 basis points from 2019.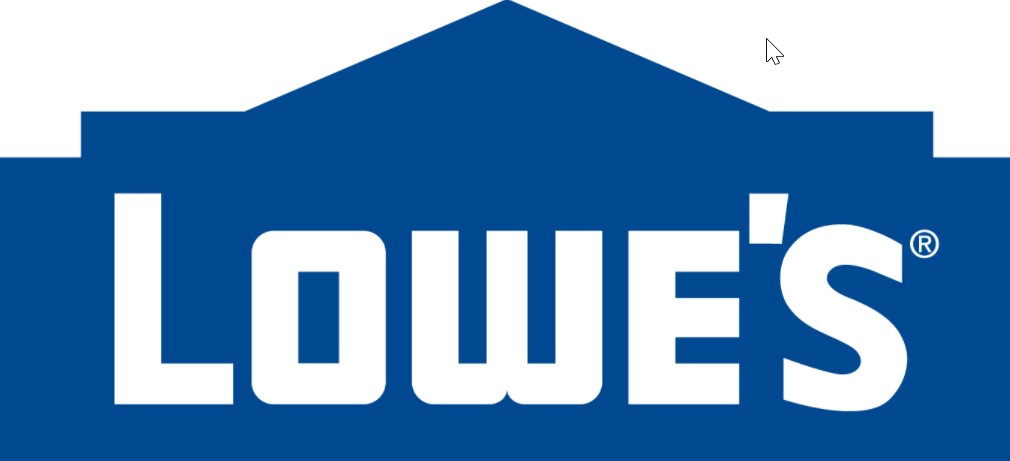 "Despite slower sales in select discretionary categories like patios and grills, the DIY customer remains resilient, which reflects continued strong home improvement demand trends," Ellison said on the company's second quarter earnings call. "Turning to Pro, we continue to outperform the market, delivering growth of 13% and 37% on a two-year basis."
Since 2019, Lowe's has taken steps to enhance the in-store and overall experience for pro customers with Lowe's. The retailer took steps to improve inventory and job lot quantities in 2019 and launched its Lowe's For Pros Loyalty program in 2020. The company also introduced a Lowe's Tool Rental program, launched a job site for pros in partnership with Streem, and partnered with HomeAdvisor to offer Pro Loyalty customers one-year subscriptions to the lead generation platform. Lowe's also reset the layout of its stores with pros in mind and launched a MVP Pro Rewards and Partnership Program for Pro Loyalty members.
Ellison said the company is pleased with the momentum of the Lowe's Pro loyalty program, MVP's Pro Rewards.
"The Pro loyalty program launched in the first quarter, and it continues to outperform our expectations. In July, we launched MVP's bonus points in conjunction with our first-ever Lowe's MVP bonus days event with a focus on products that Pros use every day," Joe McFarland, executive vice president of stores, said in the earnings call. "As our MVP's Pro Rewards program continues to mature in the second half [of the year], we are excited to present our Pros with compelling offers that will be tailored just for them."
In an effort to save Pros time with enhanced fulfillment, Lowe's is "actively piloting" fulfillment options, including a new Pro fulfillment center in Charlotte, and gig network solutions that offer same-day delivery to Pro and DIY customers, according to Ellison. The Charlotte facility is stocking top SKUs that pros consistently need in job lot quantities.
Perpetual Productivity Improvement Initiatives
Lowe's launched Project Simple in its stores earlier in 2022, a perpetual productivity improvement (PPI) initiative with a docs on further reducing daily duplicative tasks that "distract from customer service and drive needless expense," according to McFarland.
"As we continue rolling out Project Simple, we expect that it will eliminate over 80 nonproductive hours per store per week in the second half [of the year]," McFarland said. "In February, I discussed the launch of our new store inventory management system. While we are just six months into the implementation, we are already seeing strong results. With the improved inventory visibility, we are reducing nonproductive hours the associates spend search for product while also improving the customer shopping experience in-store and online."
McFarland said in the second half of the year, Lowe's will leverage the store inventory management system for a "prescriptive pack down" feature, which will provide specific down-stocking instructions to associates based on sell-through rates.
"[Associates will] know whether the product needs to go directly onto the shelf or the end cap bypassing the top stock altogether," McFarland said. "This drives a more efficient, proactive replenishment and inventory planning process."
Quarterly Results
Lowe's reported net earnings of $3.0 billion for the fiscal second quarter, in line with results from the second quarter of 2021. Comp sales decreased 0.3% year-over-year in the second quarter while comp sales for U.S. home improvement increased 0.2% in the second quarter. Comparable average ticket for Lowe's increased 6.1% year-over-year in the second quarter, driven by higher Pro sales and product inflation, according to executive vice president and chief financial officer Brandon Sink. In the company's lumber business, comps declined modestly as Lowe's cycled over record high prices in the previous year. Unit volumes for lumber were up significantly on a year-over-year basis. Sales for Lowes.com increased by 7% in the quarter.
"We continue to invest in the online user experience by expanding and enhancing our assortments, building out and improving our visualizer and configurator tools, and enhancing the delivery experience to make it easier for our customers to track their orders," Bill Boltz, executive vice president of merchandising, said.