Multifamily for Rent Share Remains in Historic Territory
Originally Published by: NAHB — May 23, 2023
SBCA appreciates your input; please email us if you have any comments or corrections to this article.
According to NAHB analysis of quarterly Census data, the count of multifamily, for-rent housing starts remained elevated during the first quarter of 2023. For the first quarter, 127,000 multifamily residences started construction. Of this total, 123,000 were built-for-rental use.
The market share of rental units of multifamily construction starts stood at an elevated 96% for the first quarter as the already small condo market remained held back due to higher interest rates. In contrast, the historical low share of 47% was set during the third quarter of 2005, during the condo building boom. An average share of 80% was registered during the 1980-2002 period.
For the first quarter, there were just 4,000 multifamily condo construction starts. This is less than half the total from a year ago.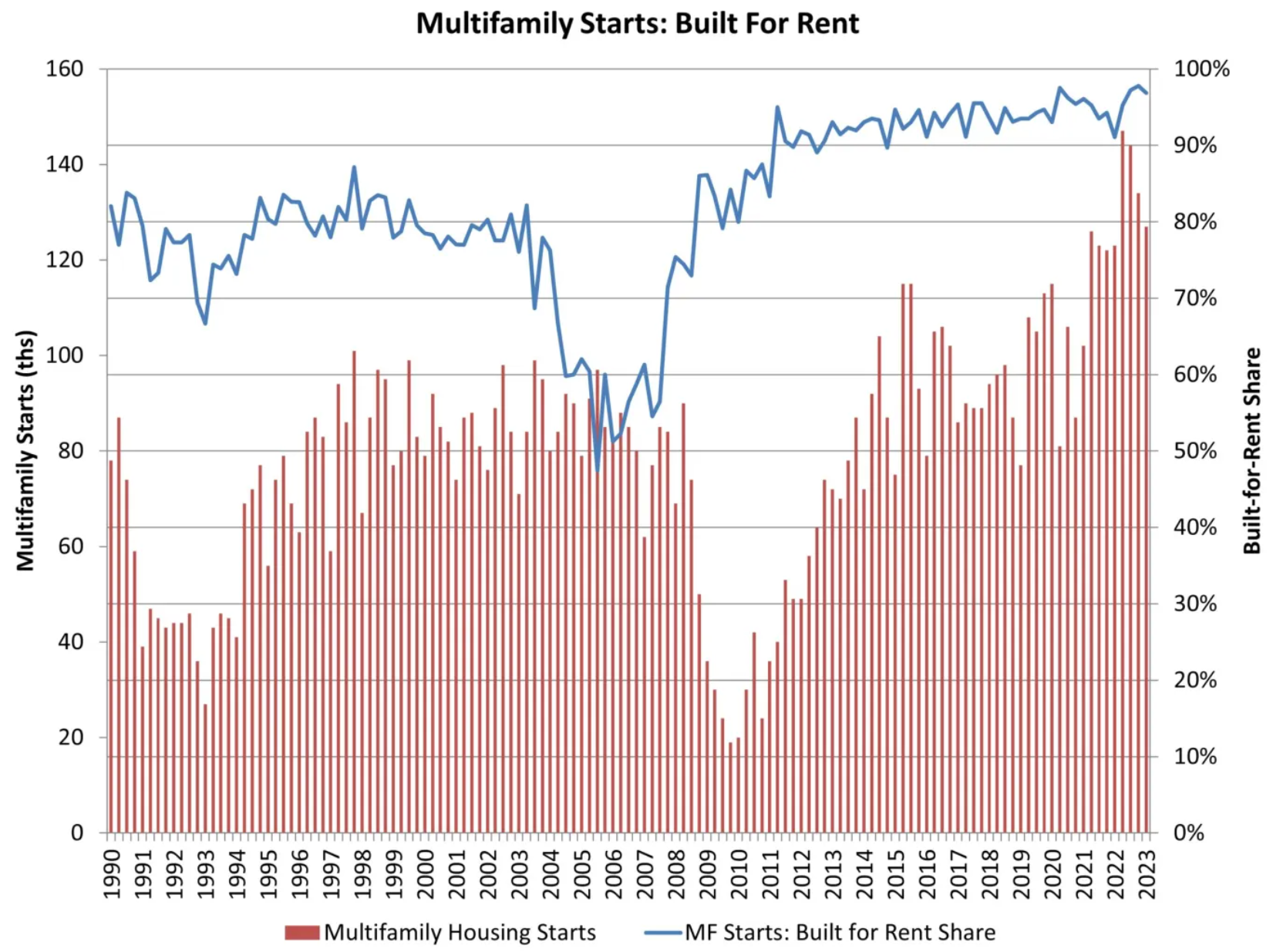 An elevated rental share of multifamily construction is holding typical apartment size below levels seen during the pre-Great Recession period. According to first quarter 2023 data, the average square footage of multifamily construction starts ticked up to 1,065. The median increased to 1,018 square feet.